All lanes on I-10 reopen after removal of 18-wheeler from water
Published: Nov. 22, 2022 at 1:25 PM CST
|
Updated: Nov. 23, 2022 at 2:23 PM CST
UPDATE
ST. JAMES PARISH, La. (WAFB) - All lanes of traffic on I-10 West near Gramercy are back open, according to Louisiana State Police.
ORIGINAL
ST. JAMES PARISH, La. (WAFB) - There will be a temporary closure on I-10 West near Gramercy on Wednesday (Nov. 23) morning to remove an 18-wheeler after it plunged into a bayou on Tuesday (Nov. 22).
According to officials, the highway will shut down around 9 a.m. to remove the truck from the water.
Drivers can take LA-641 to US-61 to I-10 as an alternate route.
DOTD announced all lanes reopened on I-10 East around 3:30 a.m. on Wednesday.
Authorities are investigating the single-vehicle crash involving an 18-wheeler along the interstate on Tuesday, Nov. 22.
According to the Ascension Parish Sheriff's Office, one lane shut down on I-10 East and I-10 West near the St. James Parish-Ascension Parish line.
Officials said the 18-wheeler was submerged in water. They added the driver was taken to a hospital but is expected to survive.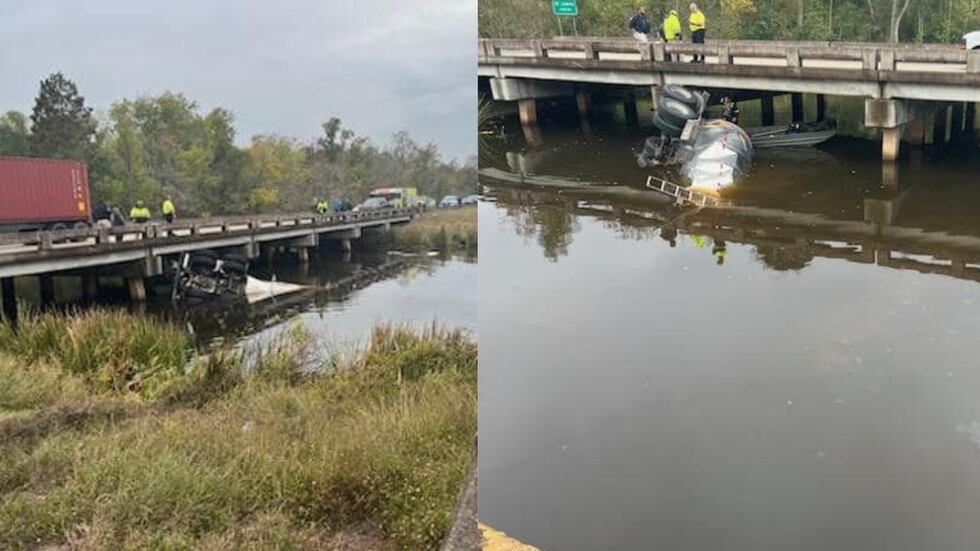 Click here to report a typo.
Copyright 2022 WAFB. All rights reserved.