Northwood-Lena boys win in Parkway doubleheader, girls fall
High School Basketball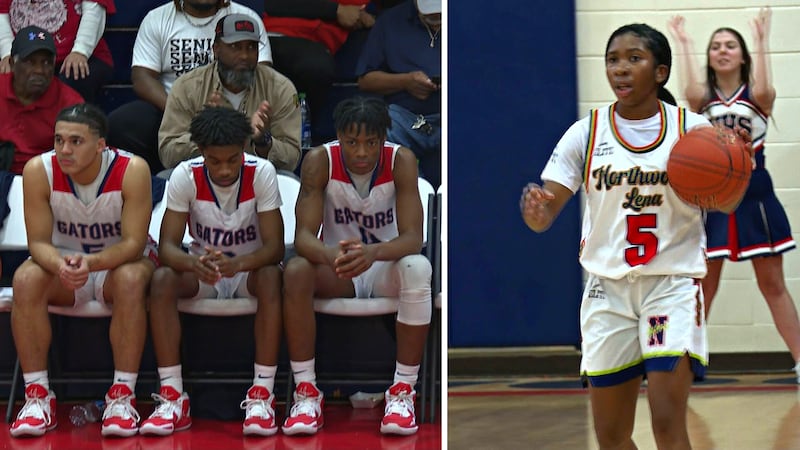 Published: Dec. 6, 2022 at 10:26 PM CST
LENA, La. (KALB) - The Northwood-Lena Gator girls and boys both played the Parkway Panthers at home on Tuesday, Dec. 6.
The girls tipped things off first and trailed early in the game as the Lady Panthers went on a 7-0 run in the first quarter. Then things started to come alive for the Lady Gators as they cut the lead down to five. However, they could not get much momentum throughout the game.
The Lady Panthers outlasted the Lady Gators, beating them 68-49.
Na'Kiyah Allen scored 18 points in her first game back for the Lady Gators, and LSU commit Mikayla Williams scored nine points in the game for the Lady Panthers.
For the boys, they started on a run of their own, coming out the gate hot and never trailing in the game. Jonathan Barron hit a three to open the game, which is what sparked their offense, followed by an Omarion Layssard dunk. The leading scorer for the Gators was Layssard with 28 points, and Randy Morris finished with 17.
The Gators would win the game 78-56.
Click here to report a typo. Please provide the title of the article in your email.
Copyright 2022 KALB. All rights reserved.