APD releases suspect and vehicle description involved in fatal shooting on Magnolia Street
Published: Jan. 23, 2023 at 10:35 AM CST
|
Updated: Jan. 30, 2023 at 3:44 PM CST
ALEXANDRIA, La. (KALB) - An Alexandria man was killed in a shooting that happened early Friday morning, (Jan. 20), in the 12th Street and Magnolia Street area. The Alexandria Police Department has released a description of the suspect and vehicle involved in the shooting.
ORIGINAL STORY: APD investigating fatal shooting in Magnolia Street area
APD said the shooter was driving a white Ford/Chevrolet work van, with no windows on the two rear panels. The van is supposed to have a cage or screen separating the cab from the cargo area.
APD has provided an updated vehicle description. The vehicle is a white van with a lift gate attached to the rear. Below is a picture of a similar van with the same type of lift gate: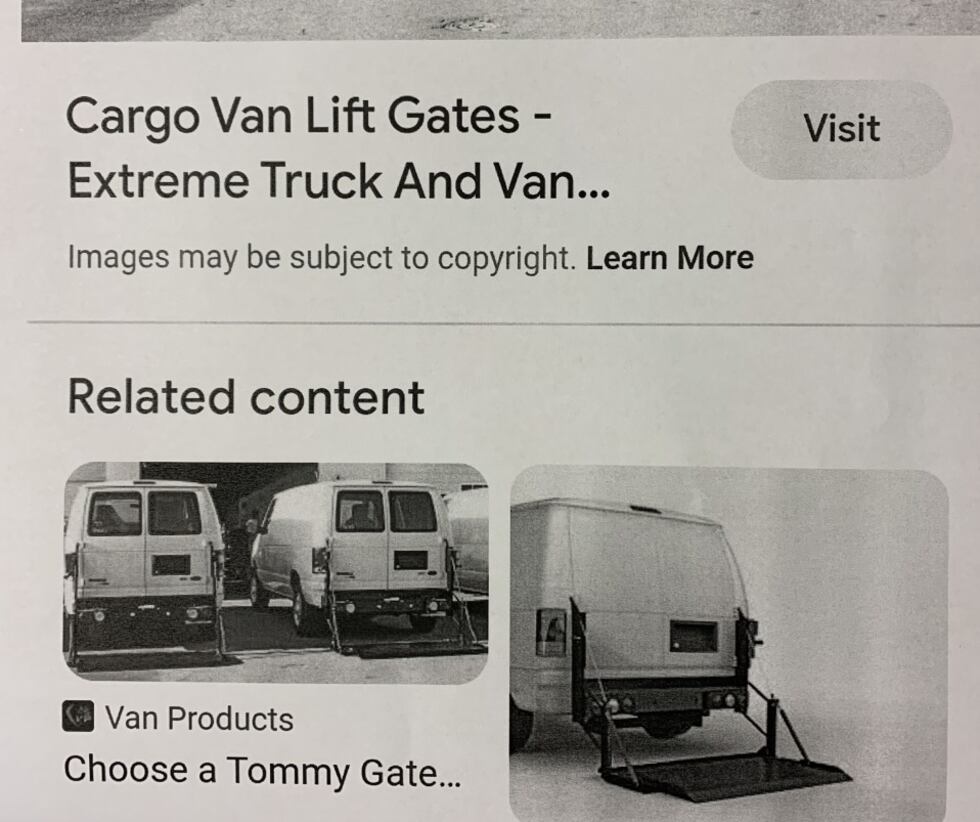 Witnesses said the shooter was a Black male, about 30-45 years old, with a balding or receding hairline.
If anyone has any information about this incident or any other crimes in the Alexandria area, please get in touch with the Alexandria Police Detective Division at (318) 441-6416, or APD Dispatch at (318) 441-6559.
For a cash reward, call Crime Stoppers of Cenla at (318) 443-7867. The Crime Stoppers P3 Tipster App can also be downloaded to leave tips and get a claim number for a cash reward. Crime Stoppers is a private non-profit organization. Crime Stoppers is not a law enforcement agency.
Click here to report a typo. Please provide the title of the article in your email.
Copyright 2023 KALB. All rights reserved.