World's oldest African penguin celebrates 43rd birthday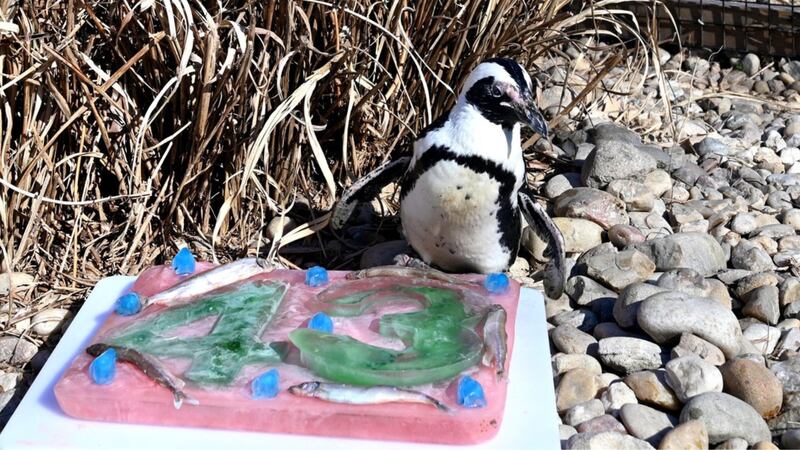 Published: Jan. 31, 2023 at 3:39 PM CST
MOSELEY, Va. (Gray News) – The world's oldest African penguin just turned one year older.
ET, a female African penguin at the Metro Richmond Zoo in Virginia, turned 43 on Saturday.
In a news release, the zoo said according to their best available data, ET is the oldest living African penguin in the world, and she is also the oldest one to ever live.
In the wild, their average lifespan is around 15-20 years, but they can live much longer in zoological parks, the zoo said.
ET came to the Metro Richmond Zoo in 1995. Considering her age, she is in good health, the zoo said. She has arthritis for which she receives medication. She also has impaired vision, but "her quality of life is strong," and she still eats well and loves to swim.
Penguins are monogamous and will mate for life. ET has outlived two of her mates at the zoo, and her current mate is Einstein.
The zoo said ET and Einstein have their own private space so ET can "spend her senior years without any penguin drama."
Happy birthday, ET!
Copyright 2023 Gray Media Group, Inc. All rights reserved.