Louisiana Supreme Court upholds firing of current Orleans asst. sheriff by Inspector General
Published: Feb. 1, 2023 at 1:30 PM CST
NEW ORLEANS (WVUE) - The Louisiana Supreme Court has refused to overturn the suspension and firing of a former New Orleans Inspector General's office investigator -- now a high-ranking Orleans Parish Sheriff's Office deputy -- for policy violations that included giving away a city-owned cellphone.
Court documents show Kristen Morales was fired by Inspector General Ed Michel's office in January 2021, after investigators determined she had given a cellphone meant for OIG employees to a cafeteria worker in the building who was not an agency employee. Morales told investigators she had the permission of a former supervisor to give away the city-owned phone, but was unable to provide documentation verifying that claim.
Former Inspector General Ed Quatrevaux flatly denied ever authorizing Morales -- or any OIG employee -- to give away an agency cellphone to a private individual, and characterized any such transaction as theft, the court records show. Michel "also concluded that Ms. Morales had been evasive and lacked candor during the investigation," the documents show.
Despite the circumstances of her termination, Morales landed a job last year as one of the top lieutenants to incoming Orleans Parish Sheriff Susan Hutson, who appointed her assistant sheriff and put her in charge of OPSO investigations and internal affairs.
The sheriff's office appears unfazed by the Supreme Court decision upholding Morales' firing. A spokesperson for Hutson told Fox 8 in a statement Wednesday, "This is a personal matter that does not affect Asst. Sheriff Morales' role at the office."
Morales did not respond to a request for comment made through the OPSO.
In the Fourth Circuit decision that the Supreme Court has let stand, Judge Rosemary Ledet wrote, "The OIG met its burden of proving that Ms. Morales acted with a lack of candor in attempting to conceal her wrongful act. Further, we find that the OIG met its burden of proving that Ms. Morales' wrongdoing impaired the efficiency of the OIG and that termination was justified."
Morales' suspension and termination by the OIG's office previously was upheld by the New Orleans' Civil Service Commission and a Civil Service appeals panel. Next, the Fourth Circuit Court of Appeal and a Fourth Circuit panel review concurred, without a single judge dissenting in Morales' favor. In denying a writ request last Wednesday to take up the case, the state's seven Supreme Court justices unanimously agreed to put Morales' appeal to rest in state courts.
Morales, however, also has challenged her firing with a federal lawsuit which currently awaits a Feb. 14 status conference before U.S. Judge Eldon E. Fallon.
Michel said in a statement, "While the Office of Inspector General cannot comment on the substance of pending litigation, we refer you to the unanimous Civil Service Commission decision and the unanimous decision of the Louisiana Fourth Circuit Court of Appeal as well as the unanimous decision by the Louisiana Supreme Court which was issued on Jan. 25. All of these decisions are publicly available and affirmed the termination for cause of Kristen Morales as an investigator with the Office of Inspector General."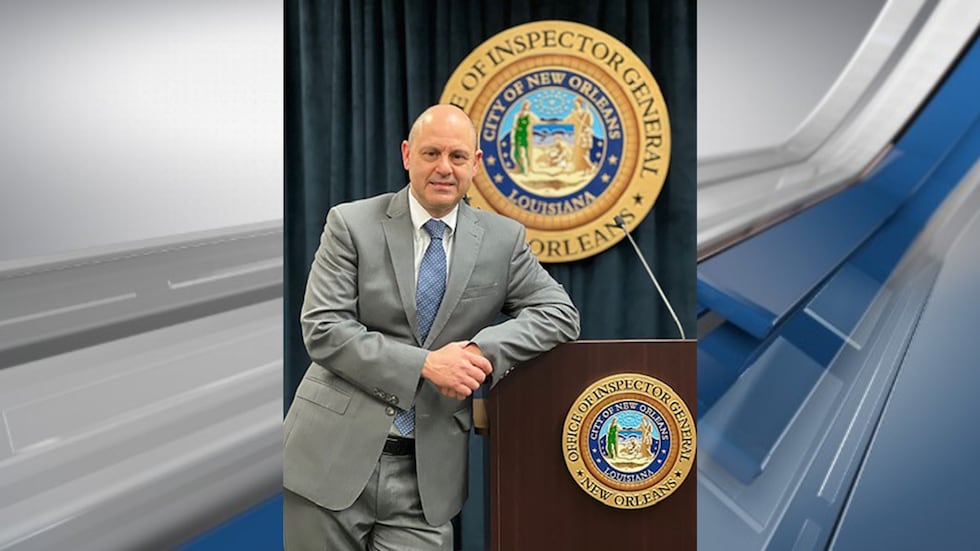 See a spelling or grammar error in our story? Click Here to report it. Please include the headline.
Copyright 2023 WVUE. All rights reserved.