LCU convergence media students, professor earn awards at SEJC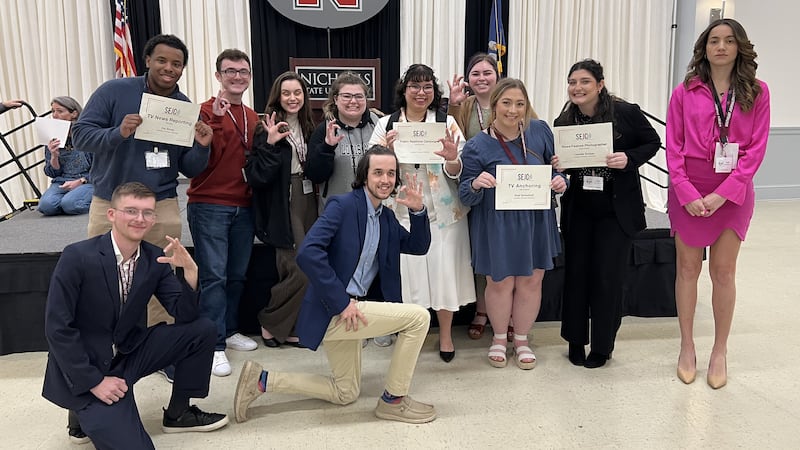 Published: Feb. 13, 2023 at 4:34 PM CST
PINEVILLE, La. - Louisiana Christian University convergence media students made their mark this weekend at the 2023 Southeast Journalism Conference, earning honors for their work in writing, broadcast reporting, public relations and editorial cartoons.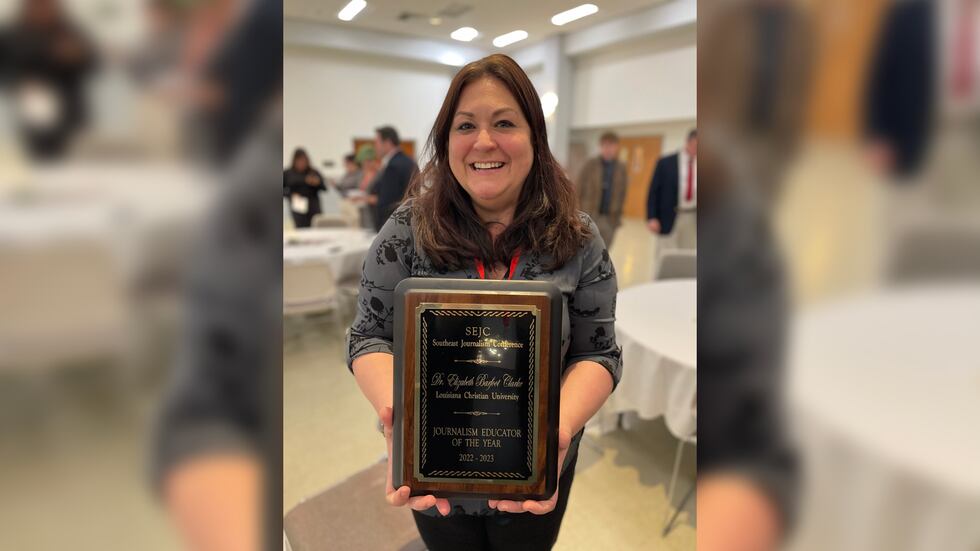 LCU Professor Dr. Elizabeth B. Clarke, chair of the Division of Media, Communication and Theatre, was recognized with the Byron St. Dizier/David Sloan Award for the SEJC Outstanding Educator of the Year Award for 2023.
Eleven students attended SEJC at Nicholls State University Feb . 9-11 and participated in on-site competitions against students from other universities across the Southeast.
The following LCU students placed:
Nathan Roper, Micah Meche, Phoebe Lim and Emily Slay: Public Relations Campaign, 2nd place

Noel Schonhoff: TV Anchoring, 2nd place

Kai Stone: TV News Reporting, 3rd place

Camille Soileau: News/Feature Photography, 2nd place
In addition, Best of the South awards were given to the best student submissions representing published and broadcast works of journalism for 2022.
The following students were recognized:
Kai Stone: Best Television Journalism, 4th place

Sam Miller: Best Artist/Illustrator, 2nd place

Sierra Boudreaux: Best Magazine Writer, 2nd place

Sports Talk (Brandon Brown, Malik Cooper, Lexi Rachel, Noel Schonhoff and Kai Stone): Best Audio Program, 6th place
SEJC includes 38 colleges and universities in Alabama, Arkansas, Florida, Georgia, Louisiana, Mississippi and Tennessee.
Copyright 2023 Louisiana Christian University. All rights reserved.