Topgolf to build $40 million facility near Morial Convention Center starting this November
Published: Feb. 15, 2023 at 4:23 PM CST
NEW ORLEANS (WVUE) - Topgolf will break ground this November on a new $40 million entertainment facility near the Ernest N. Morial Convention Center, officials announced Wednesday (Feb. 15).
The complex, expected to open as soon as January 2025, was billed as the anchor to a new entertainment district envisioned for a parcel of land near Tchoupitoulas and Race streets. The area has been dubbed the River District by developers.
"We are thrilled with today's announcement about adding Topgolf as an entertainment anchor tenant for this dynamic new neighborhood," said Jerry Reyes, president of the Ernest N. Morial Exhibition Hall Authority. "Our vision has always been for this mixed-use development to encompass entertainment, housing and hospitality.
"This project advances that plan, and it does so while respecting our commitment to the inclusion of workforce and affordable housing units."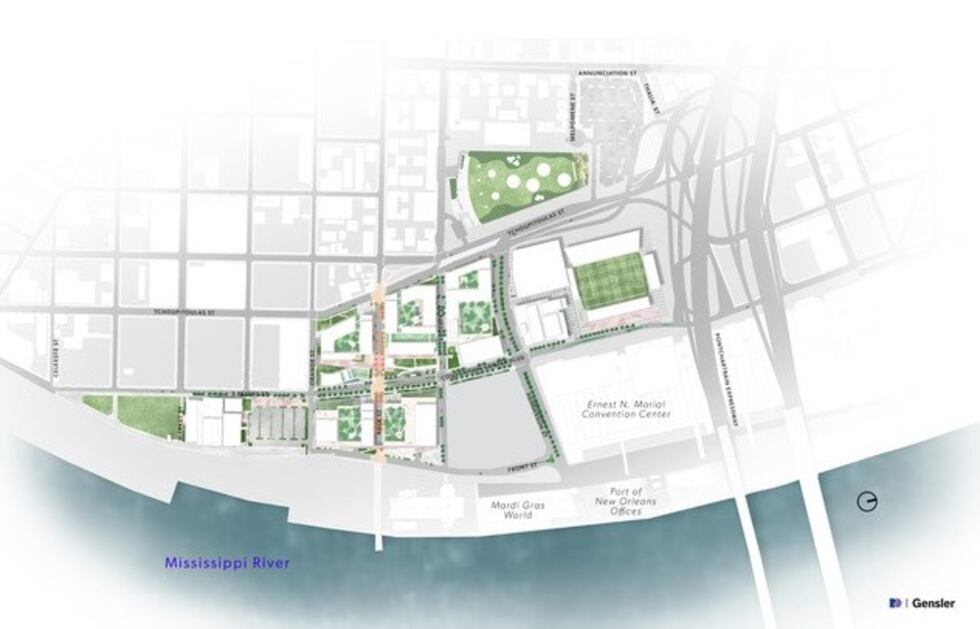 The complex, once operational, is expected to create between 400-450 new jobs, the Authority said.
Reyes has been authorized to negotiate an amendment to the Master Development Agreement with River District Neighborhood Investors, LLC.
"Our partnership with Topgolf kicks off just the type of inclusive fun everyone can enjoy, while helping our vision for the River District come alive," said Louis Lauricella, co-managing member of RDNI.
The Authority last August approved terms of the master development plan, allowing RDNI to move forward with its vision for the River District, which foresees entertainment, retail, green spaces and "a range of residential options," including workforce and affordable housing. The developers have pledged to build 450 housing units as part of the project.
Topgolf, which originated in 1999 in Great Britain, bills itself as "an unrivaled, tech-enabled modern golf and active lifestyle company." Its entertainment complexes offer climate-controlled hitting bays where golfers can practice their swings alongside high-definition televisions. The complexes include a restaurant and sports bar, meeting and event spaces, and high-tech balls that score themselves for distance.
See a spelling or grammar error in our story? Click Here to report it. Please include the headline.
Copyright 2023 WVUE. All rights reserved.