Bacchus parade shooting suspect booked with murder, NOPD says
Published: Feb. 20, 2023 at 5:03 PM CST
NEW ORLEANS (WVUE) - The man accused of opening fire on St. Charles Avenue during the Krewe of Bacchus parade has been booked with second-degree murder, New Orleans police announced Monday (Feb. 20).
Police apprehended 21-year-old Mansour Mbodj shortly after the shooting that left one person dead and four others injured Sunday night near the parade route corner of St. Charles Avenue and Terpsichore Street.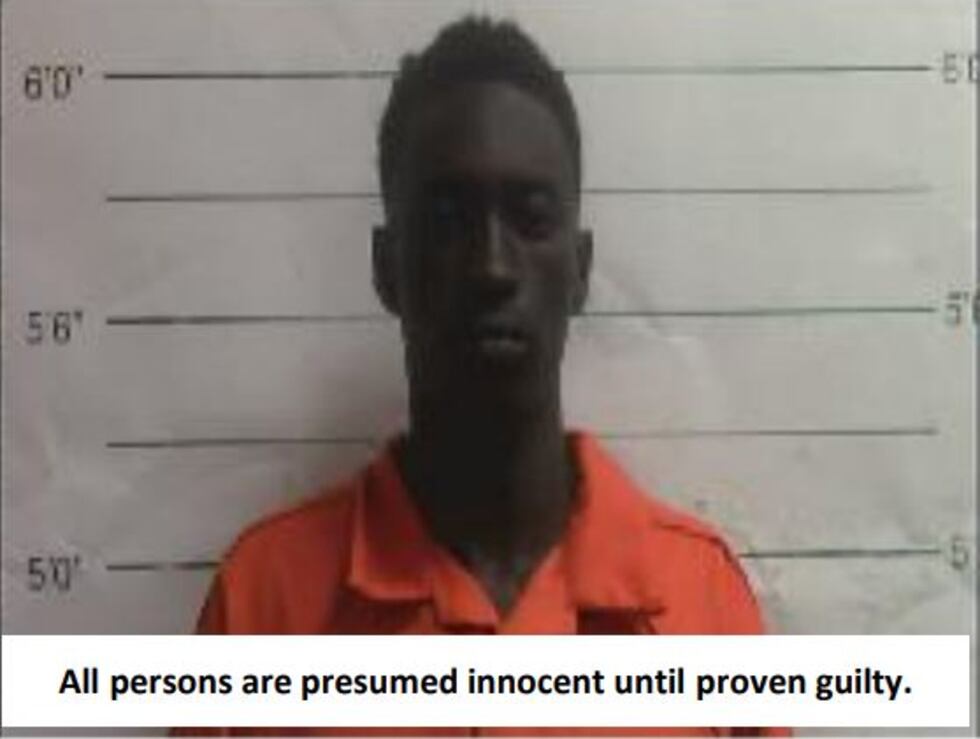 The victim who died in surgery was described as a male between the ages of 15 and 18. His identity has not been disclosed.
Related coverage
Mansour initially was booked Sunday night only with the illegal carrying of a weapon, pending ballistics test results from two weapons confiscated at the scene.
Interim NOPD Supt. Michelle Woodfork said Monday the investigation was ongoing, but that homicide detectives already collected sufficient evidence to obtain their warrant alleging that Mbodj committed the murder.
Mbodj faces a mandatory lifetime state prison sentence if charged and convicted of second-degree murder. But to charge that offense, the Orleans Parish District Attorney's office must first present the case to a grand jury that returns a murder indictment.
Additional charges involving the wounding of the other shooting victims -- a 4-year-old girl, an 18-year-old man, a 22-year-old woman and a 24-year-old woman -- could be forthcoming.
"We're still reviewing more evidence," Woodfork said.
The interim chief also said investigators haven't made a determination on whether Mbodj was the only person to fire a gun at the scene.
"Right now, we're not sure," she said.
Woodfork also hailed the quick work of NOPD and other partner agencies' officers in making the arrest. Personnel from the Orleans Parish Sheriff's Office, the Louisiana State Police and the Louisiana Department of Corrections were assisting on the route.
Woodfork said the NOPD was aware of previous dangerous incidents and had deployed additional officers along that stretch of the parade route.
"We did our very best to make it secure," she said.
See a spelling or grammar error in our story? Click Here to report it. Please include the headline.
Copyright 2023 WVUE. All rights reserved.