Fisherman reels in one of the heaviest fish to ever hit the scales in Texas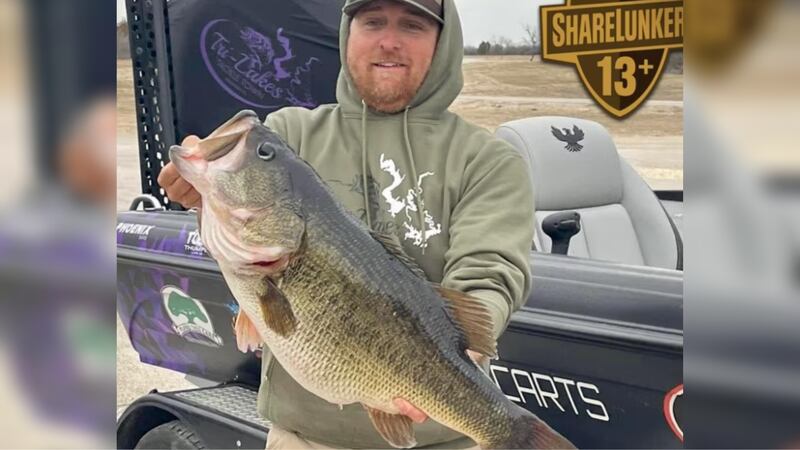 Published: Feb. 22, 2023 at 10:51 AM CST
SAN ANGELO, Texas (KWTX/Gray News) – A Texas man caught one of the biggest bass to hit the scales in state history.
Jason Conn, of Anna, landed a 17.03-pound ShareLunker 642 while at O.H. Ivie near San Angelo, according to Texas Parks and Wildlife.
The catch was donated to Texas Parks and Wildlife's Toyota ShareLunker program and is now the sixth-heaviest ShareLunker donated to the program.
The fish is also the eighth-heaviest largemouth bass ever caught in Texas.
"This is an unbelievable feeling," Conn said. "Hopefully she produces a lot of offspring that we can put all over the state."
According to Texas Parks and Wildlife, Conn was guiding a trip and instructing a client at the front of the boat when he spotted a big fish. The fish didn't take the bait, but as they were drifting backwards in the boat, Conn saw it under the trolling motor. He walked back to get into position and placed the bait, capturing it.
"I'm freaking out, hugging one of the clients while the other is hanging over the boat with the fish in the net. I finally got it together and we went over to pick her up. It was the biggest bass I've ever seen or caught."
Copyright 2023 KWTX via Gray Media Group, Inc. All rights reserved.