Organizers deliver Mayor Cantrell recall petition to registrar, claiming sufficient signatures for special election
"So many times we're fearful, and we've been living in that fear for entirely too long," said recall organizer Eileen Carter.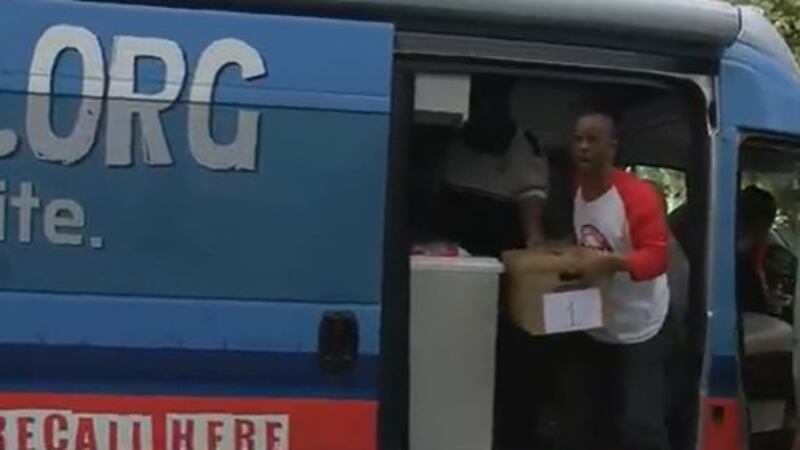 Published: Feb. 22, 2023 at 3:49 PM CST
NEW ORLEANS (WVUE) - Organizers seeking to recall New Orleans Mayor LaToya Cantrell from office delivered Wednesday (Feb. 22) what they said is a successful petition to put her remaining second-term fate before voters.
Belden Batiste and Eileen Carter, who last August launched a recall petition drive that few experts initially thought could succeed, said their legal counsel had advised them not to reveal the number of signatures they turned over to Orleans Parish Registrar of Voters Sandra Wilson.
"We haven't slept. We've been up 24 hours," Carter said while carrying a box of petitions into City Hall. "We're doing this because we love New Orleans. This is a labor of love and we're doing it for us.
"We are confident we have enough to recall her. We are in litigation right now, so that number will change."
Cantrell had no comment on the petition's delivery. The mayor's communications director Gregory Joseph said "she continues to do the work of the people day in and day out."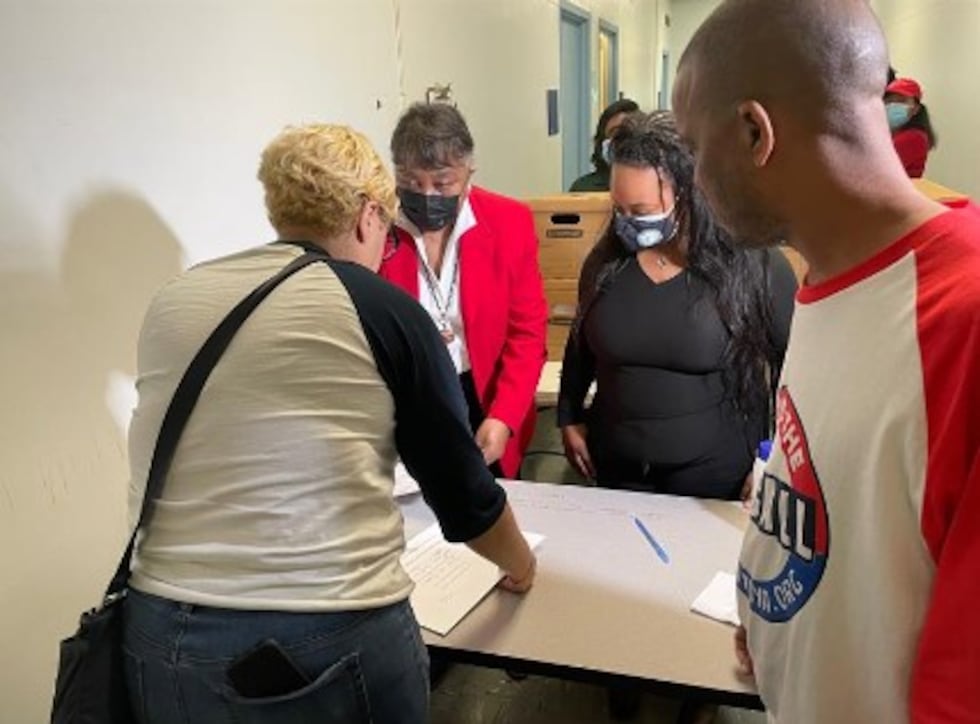 "A lot of people didn't believe in us or even want to hear what we had to say. But look where we stand today," Carter said. "We've been playing a game of strategy. They thought we were just some residents who don't know anything. But we stand here today, and so we ask you to trust us, and to continue on this."
To be declared successful, the petition must have been signed by at least 20 percent of New Orleans' "qualified electors," meaning eligible, active registered voters who reside in Orleans Parish. State law gives Wilson 20 working days to verify and count the handwritten signatures of qualified electors who signed the petition and had their signature witnessed by another qualified elector.
It was estimated previously that the organizers needed about 50,000 certified signatures to succeed. But recall organizers last week filed a lawsuit alleging that Wilson has been negligent in purging New Orleans' voter rolls as required annually by law, and that Secretary of State Kyle Ardoin has been lax in supervising her performance of that duty.
"If they can get the voter rolls scrubbed of all the inactive voters, the estimate of the recall organizers is that they would need about six thousand fewer voters than they do now," said Dillard University political analyst Robert Collins.
The organizers said in their suit that a data analyst they hired has identified at least 30,000 voters currently counted as active and eligible on the city's voter rolls who should have been removed after they either died or moved away. If the lawsuit successfully reduces the overall voter population in the parish, it also reduces the number of signatures needed to reach the petition's 20 percent threshold.
Related coverage
An official petition to recall Mayor LaToya Cantrell has been filed
Recall petition drive against Mayor Cantrell enters the homestretch
Cantrell recall organizers file suit, claiming over 30,000 errors on Orleans active voter rolls
Cantrell campaign spent $72,000 on image consulting in 2022
Mayor Cantrell recall organizers 'confident' they've acquired enough signatures to trigger election
If the petition is deemed successful, Gov. John Bel Edwards will proclaim a special election in which New Orleans voters can cast a vote to keep Cantrell in officer or vote to remove her as mayor.
Collins said, if the signatures are verified and enough are recorded to trigger the special election, it would be historic.
"It has never happened in the city of New Orleans, and it's never happened in any major cities in the state of Louisiana," he said.
The recall effort, which Collins said at first seemed a long shot, was bolstered by nearly half a million dollars in donations from Walk-On's co-owner and noted GOP donor Rick Farrell.
"People didn't know that this was going to be a very well-funded effort," Collins said. "When you have half a million dollars to spend, you can run a professional campaign."
If Cantrell is removed from office, the New Orleans City Council would appoint one of its at-large members -- Council president J.P. Morrell or vice president Helena Moreno -- to serve as interim mayor until a new mayor is elected in a second special election.
In that instance, the newly elected mayor -- Cantrell would not be eligible to run -- would serve out the remainder of Cantrell's second four-year term that ends in January 2026.
"We know what we have, and we're confident that with what they've shown, that we're going to meet that number," Carter said.
If the recall election is triggered, Cantrell could have difficulty mounting her challenge against it.
As Fox 8′s Lee Zurik reported last week, the mayor's latest campaign finance report showed she has just $6,700 left in her campaign's war chest and owes her campaign manager Maggie Carroll $32,000 in salary.
The report showed Cantrell raised $144,000 for her campaign account last year, but spent more than $198,000 out of it -- including at least $72,000 (36 percent) on two image consultants.
See a spelling or grammar error in our story? Click Here to report it. Please include the headline.
Copyright 2023 WVUE. All rights reserved.