Louisiana's top election official blames governor vetoes for potentially inaccurate voter lists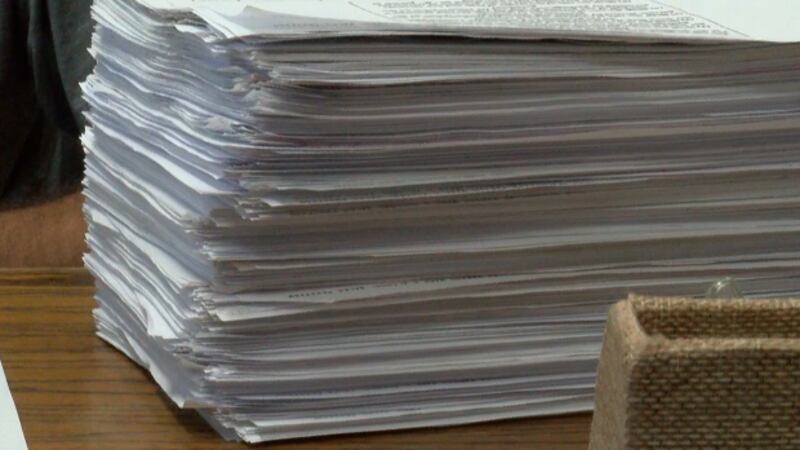 Published: Feb. 24, 2023 at 5:03 PM CST
NEW ORLEANS (WVUE) - In response to a lawsuit claiming Orleans Parish voter lists contain over 30,000 ineligible names, Louisiana's top election official says Governor John Bel Edwards is at least partially to blame.
Secretary of State Kyle Ardoin says Governor Edwards vetoed two bills, which had bipartisan support, that would have created a second annual canvass of voter rolls, which would keep the lists more accurate.
Currently, there is only one canvas that is to be conducted by local registrars of voters and completed annually by June 30.
The lawsuit says recall organizers identified at least 546 deceased persons, 21,436 people who had moved out of the state, and 9,084 people who moved out of the parish and remain on the active voters list. Additionally, the firm found 1,601 people with addresses listed as "undeliverable" by the USPS, with no change of address provided by the residents. Another 121 people listed as active have "undeliverable" addresses, provided a change of address, yet still remain active voters at their original address.
"The data presented in this pleading should be alarming and embarrassing to the citizens of Orleans Parish and to the State of Louisiana," the suit reads. "This is evidence of Ms. Wilson's failure to perform her duties to canvass under the law and Mr. Ardoin's failure to supervise her."
In 2021, Gov. Edwards called a bill that would have created a second annual canvassing "repetitive and unnecessary."
He vetoed another similar bill in 2022, once again calling it unnecessary, and said it would "make it easier to remove eligible voters from the rolls."
Ardoin says he will support upcoming legislation, authored by Rep. Les Farnum, and calls on Gov. Edwards to sign it upon passage.
"Recall elections are an essential component of Louisiana's democratic form of government," Ardoin said in a statement on Fri., Feb. 24. "I fully and completely support and endorse the right of voters to seek a recall election."
See a spelling or grammar error in our story? Click Here to report it. Please include the headline.
Copyright 2023 WVUE. All rights reserved.