Jefferson Parish deputy shoots, kills armed man inside Terrytown convenience store
Published: Feb. 25, 2023 at 8:13 AM CST
|
Updated: Feb. 27, 2023 at 3:44 PM CST
TERRYTOWN, La. (WVUE) - A man behaving erratically was shot and killed after firing a gun at Jefferson Parish deputies inside a Terrytown convenience store, Sheriff Joe Lopinto said Saturday (Feb. 25).
The suspect was identified by the parish coroner as 26-year-old Kevin Veal of Harvey. He was killed inside the Brother's Food Mart at 801 Behrman Highway shortly after 4 a.m., Lopinto said.
"Just after 4 o'clock this morning, our officers arrived here on scene at the Brother's Food Mart in reference to a person needing assistance here," Lopinto said. "He had two flat tires on his vehicle and was claiming someone was chasing after him, trying to kill him.
"We were trying to assist the person and ended up calling for a tow truck for him. After probably 30 minutes or so, the gentleman ended up having a lot of different problems, where he went back into the store and was causing additional disturbances inside the store, to the point we were waiting for the tow truck with him and asked that he leave the store."
Lopinto said that is when the encounter took a deadly turn.
"At that point in time -- unbeknownst to my officers the entire time -- he had a concealed weapon on him," Lopinto said. "A fight ensued with the two individual deputies that I had here on scene, and the suspect here in this case. A pretty prolonged fight occurred, where he was able to draw the weapon and point it at one of our deputies, retreating to another part of the store. Those deputies requested additional assistance and other officers came.
"The suspect came out of one of the bathrooms in the back on several occasions, pointing the gun at deputies and then firing at least one shot, which prompted a return of gunfire from one of my deputies, striking and killing the suspect here inside."
Lopinto did not identify the deputy who killed the suspect, nor say whether the officer would be under duty restrictions while the shooting investigation plays out.
"Our coroner's office is here, along with our crime scene and our homicide division, investigating it," Lopinto said. "Many of my deputies -- most of my deputies -- had their body cams activated. Plus, we have extensive video from inside the store. So, we'll provide that when the investigation is complete. But we're going to give our detectives a little time to work."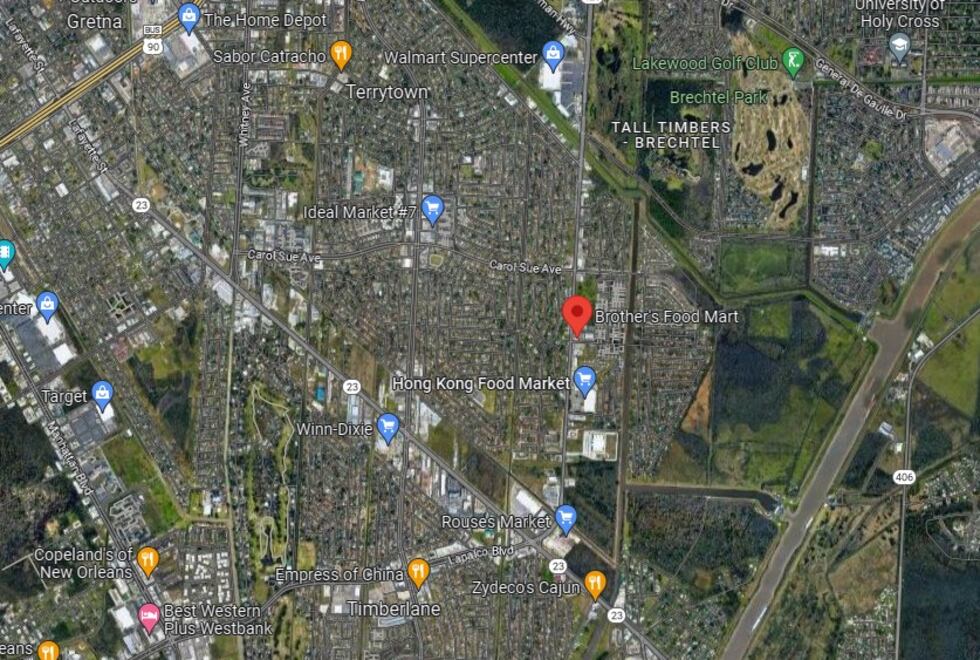 See a spelling or grammar error in our story? Click Here to report it. Please include the headline.
Copyright 2023 WVUE. All rights reserved.