Grain Bin Safety & Rescue Program targets Cenla farmers, rescue personnel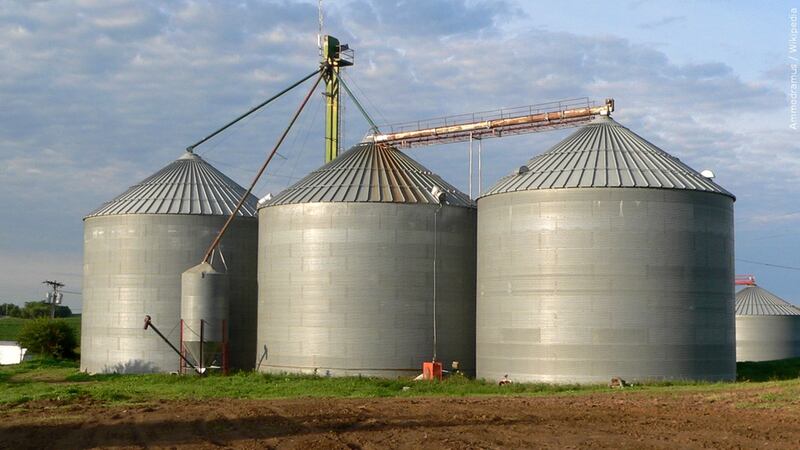 Published: Feb. 27, 2023 at 4:58 PM CST
COLFAX, La. - Grant Parish Farm Bureau, Rapides Parish Farm Bureau, Louisiana and Mississippi Farm Bureau Federations and Consolidated Grain & Barge are hosting a workshop and demonstration on Grain Bin Safety & Rescue for Central Louisiana farmers, firefighters and first responders on Tuesday, Feb. 28, at Brister Auctions facility (15307 Hwy. 8, Colfax).
The class will be led by staff of the Mississippi Farm Bureau Federation and is designed to teach the preliminary steps to take if someone is trapped in a grain bin until emergency response personnel arrive. It will also teach firefighters how to extricate victims trapped in a grain bin.
"With a 10-inch auger, it takes only 25 seconds for a six-foot-tall person to be completely buried in grain. Over 70% of grain entrapment incidents happen on family farms, with a 59% fatality rate. Since about 97% of all farms are family owned and operated, it is extremely vital for area farmers to know what to do if they find themselves in such a critical situation and for our rural rescue teams to know how to respond," said Grant Parish Farm Bureau President and grain farmer Ryan Yerby. "It's been since 2016 since our last area training; so even if you attended then, a refresher is always welcome."
A supper will be served at 5:30 p.m., and the program will be at 6 p.m. The classroom portion of the program will last approximately one hour, followed by several grain bin entrapment simulations and rescue trainings.
There is no charge to attend. To register, contact Tina Ugaard to sign up at togaard@sfbcic.com or 318-448-1691 so that a head count can be made for food. Turn-out gear is required for firefighters and first responders to attend the class.
To answer technical questions, contact Ryan Yerby, 318-664-0352/taureaufarmsllo@gmail.com, or Wendell Miley, 225-922-6208/wendellm@lfbf.org
Copyright 2023 Farm Bureau - Grant Parish. All rights reserved.