Newly installed Methodist bishop makes Louisiana history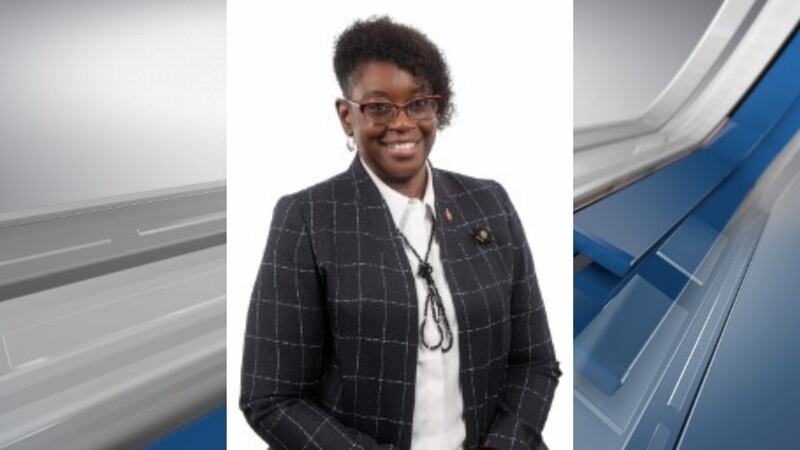 Published: Mar. 4, 2023 at 12:36 PM CST
NEW ORLEANS (WVUE) - History was made at Dillard University on Saturday (March 4), as Delores J. Williamston was installed as the next bishop heading the Louisiana Conference of the United Methodist Church.
Williamston, a native of Kansas, becomes the first Black clergy member to lead UMC's Louisiana Conference, which is comprised of 486 congregations and more than 118,000 members across the state.
She also becomes the first Black woman bishop in the UMC's South Central Jurisdiction, which includes Arkansas, Kansas, Louisiana, Missouri, Nebraska, New Mexico, Oklahoma and Texas.
Williamston, who retired as a sergeant first class after a 22-year military career with the Kansas Army National Guard, was elected bishop last Nov. 2. She was formally installed Saturday morning in a ceremony at the Lawless Memorial Chapel on the Dillard campus.
Williamston said she was honored for the service to be held at such an historic site for people of color, and to be able to preach in the same chapel as did Martin Luther King Jr.
"It means a lot, as a person who dropped out of high school and got a GED," Williamston said. "From a GED to a doctorate in Ministry, there's a whole story in the middle that would take too long to share. It's just a powerful witness to what God can do in the life of someone and how God can transform a life. You can have as much opportunity as you want, you just have to keep trying and stay in it. Don't give up and just live out your dream and God will be there with you."
A breast cancer survivor who has one son and seven grandchildren, Williamston was ordained as a UMC elder in 2010. She earned her master's of divinity degree from the St. Paul School of Theology in Kansas City, Mo., with a specialty in Black Church ministries and evangelism. She is pursuing a doctorate of ministry from Philips Theological Seminary in Tulsa, Okla.
See a spelling or grammar error in our story? Click Here to report it. Please include the headline.
Copyright 2023 WVUE. All rights reserved.