Alexandria police investigating drive-by shooting in Gus Kaplan Dr. area
Published: Mar. 9, 2023 at 4:57 PM CST
|
Updated: Mar. 9, 2023 at 11:27 PM CST
ALEXANDRIA, La. (KALB) - The Alexandria Police Department is investigating a drive-by shooting that occurred on Gus Kaplan Drive on March 9.
APD said around 3:36 p.m. the occupants of two vehicles began shooting at each other in the area. An 11-year-old boy, who was sitting in a vehicle near where the shooting was taking place, was struck in the shoulder. He was taken to a local hospital where he was treated for his non-life-threatening injury.
APD has secured photos of the two suspect vehicles, along with a photo of another vehicle of interest (gray Dodge Charger), which can be viewed below: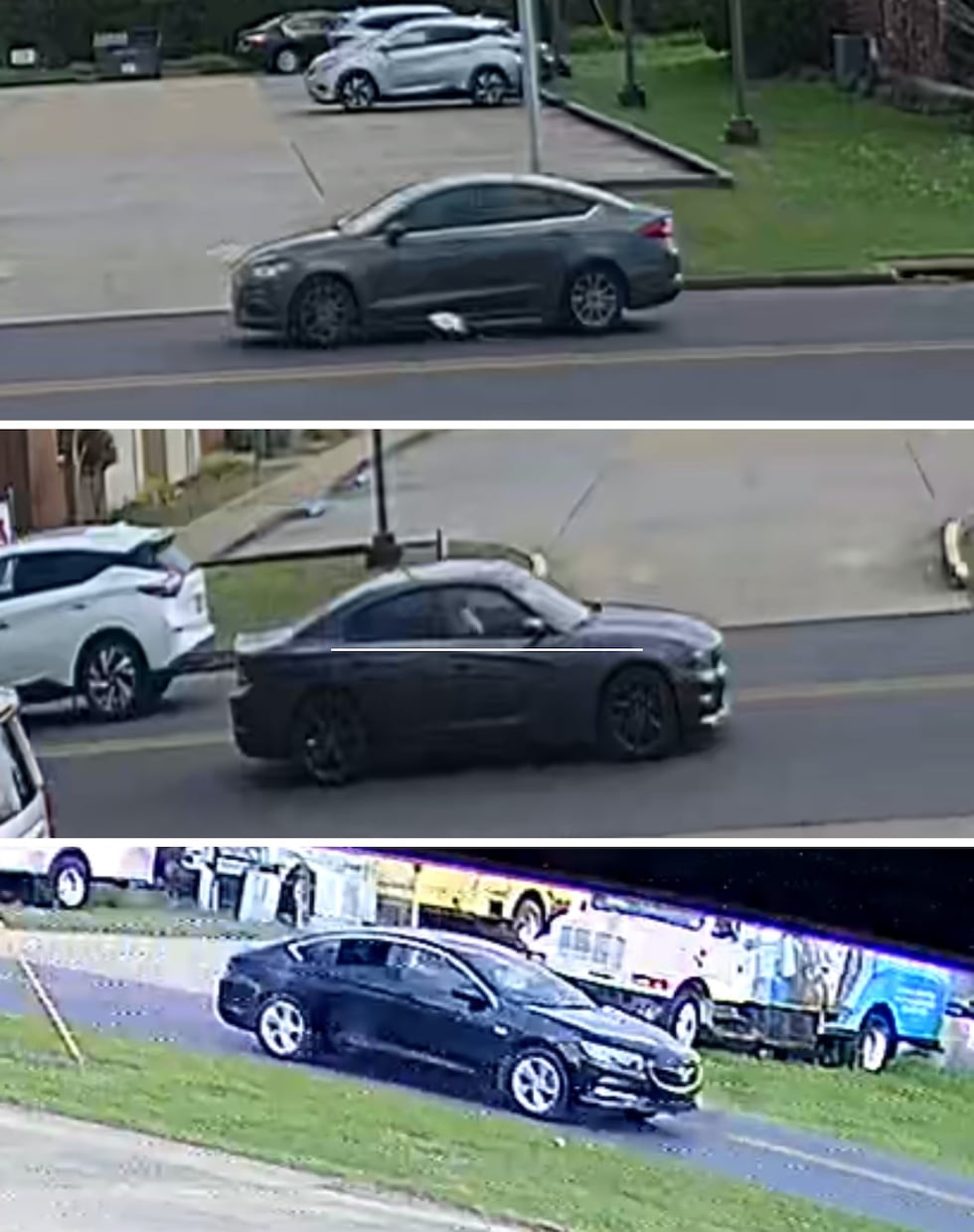 "We need to do better about this," said Mayor Jacques Roy. "In every neighborhood in this city, every person, every family wants the same thing for their children. They want them to be able to go and play in their neighborhoods and walk about and be safe. To go to school and be safe. Everyone wants economic opportunity and prosperity. We cannot deliver that if we have an unsafe city."
Here is a release provided by the Roy Administration following the shooting: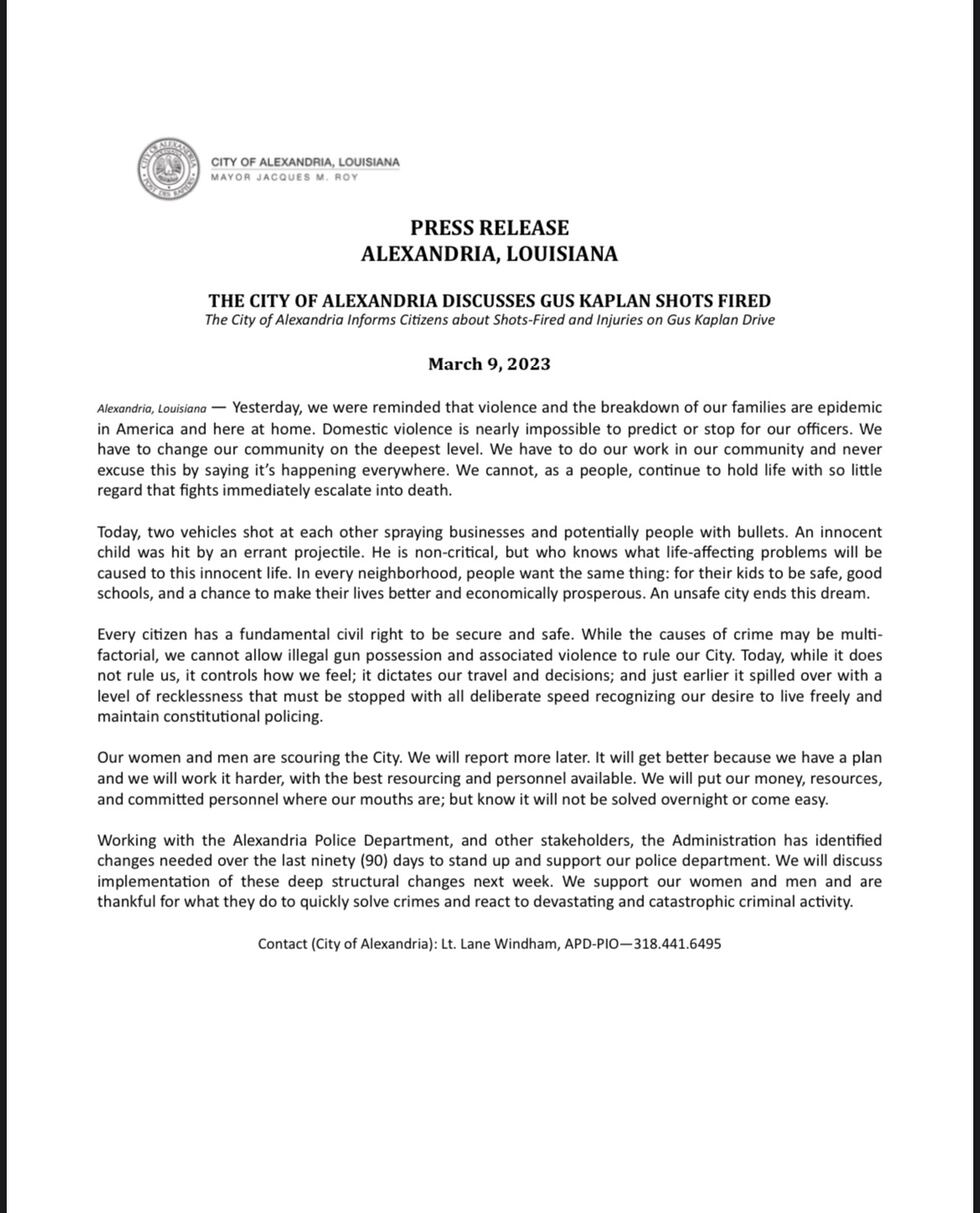 We spoke to Tinsley Ducote, the owner of Mary's Heart Catholic Gift Store, who said she was outside cleaning the windows of her store when she heard what sounded like tires popping.
"I heard 'pow pow pow,' and I thought it was a car," she said. "There were some guys across the street. I said, 'Was that a gun?' He said, 'Oh yeah, that was a gun.' I had my phone in my hand and by that time I could smell the smoke from the gun. It was very nerve-racking to say the least because I've been robbed, I've had my store broken into but never a drive-by shooting."
"This is Alexandria, this is my hometown, this is not New Orleans!" Ducote added. "I fuss at my daughter about going to New Orleans. She says, 'Momma, Alexandria is worse than New Orleans.' It's getting really bad, and we need to be very vigilant in this town."
This is currently an ongoing investigation. If anyone has any information about this incident or any other crime in the Alexandria area, please contact the Alexandria Police Detective Division at (318) 441-6416, or APD Dispatch at (318) 441-6559.
For a cash reward, call Crime Stoppers of Cenla at (318) 443-7867. The Crime Stoppers P3 Tipster App can also be downloaded to leave tips and get a claim number for a cash reward. Crime Stoppers is a private non-profit organization. Crime Stoppers is not a law enforcement agency.
Click here to report a typo. Please provide the title of the article in your email.
Copyright 2023 KALB. All rights reserved.