Derek Carr's first meal in New Orleans? Chipotle. With guac.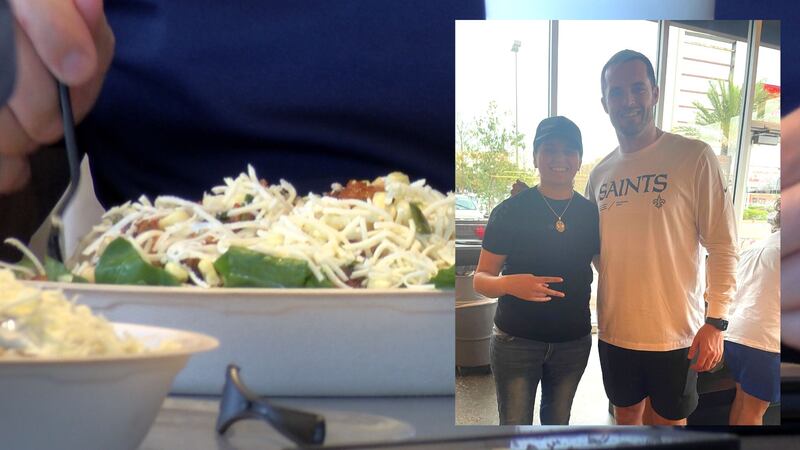 Published: Mar. 13, 2023 at 2:06 PM CDT
NEW ORLEANS (WVUE) - Derek Carr had an eventful first weekend in New Orleans.
He was introduced as the Saints' new starting quarterback Saturday at noon. He was spotted at the Pelicans game Saturday night.
The offensive leader has already caused a stir in Who Dat Nation. His first meal in the foodie paradise that is New Orleans? The Chipotle chain's Elmwood location.
"He probably could have chosen something a little more Louisiana, but it was still good, I guess," said a Chipotle employee. "It was nice seeing him.
"I just know he got a lot of rice and a lot of chicken. As a football player, he's got to keep his carbs and protein up, so it's expected."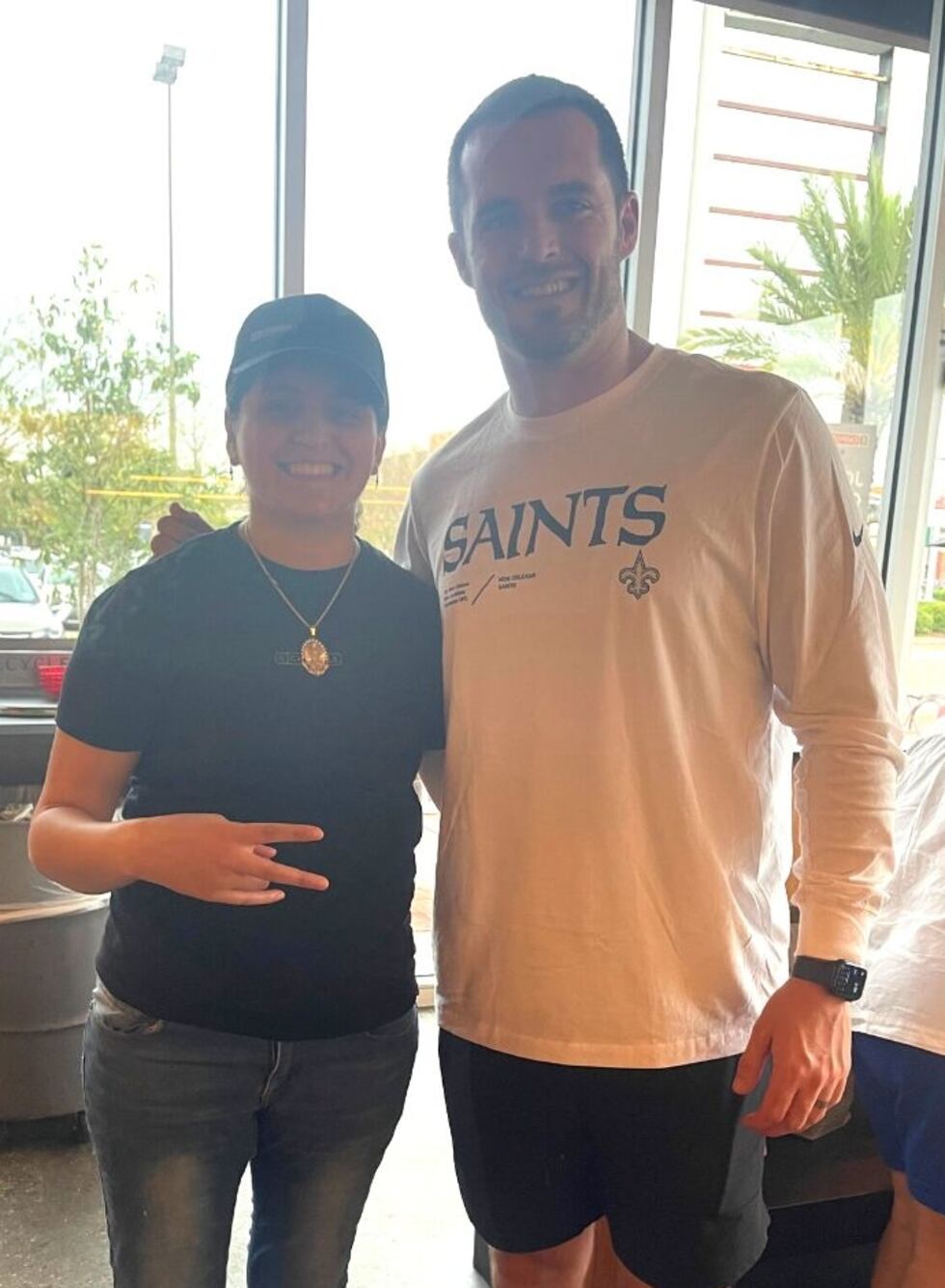 The cashier said Carr ante'd up and paid extra for guacamole.
More: Saints introduce Derek Carr as quarterback formally signs four-year contract
The fan base is looking for a change of luck after back-to-back seasons without a trip to the playoffs.
"We're driving right past the Superdome, and you're driving past all the little shops, and you're driving down Airline, and you're looking, and I had the thought it would be so awesome to win for this city," said Carr at a press conference on Saturday. "It'd be so awesome to win for these people."
"Even if we got to wear bags over our heads… we're going to make it happen!" said one loyal Saints fan when asked about the team's potential.
It's a tradition Carr hopes to keep out of sight.
"I've got a lot to learn about the culture. Everybody's saying words to me... I'm like what does that mean?" admitted Carr.
But even at a chain spot for their inaugural meal, the Carrs learned that the people of New Orleans are what will make this new city feel like home.
"We've literally been blown away. Hopefully, we can win for them and make more fun times," said Carr. "I can't promise wins, but I can promise you a great effort."
So, while fans send their local restaurant recommendations to the family, a Chipotle employee admits, the new QB isn't the only Superdome star known to get a bowl. Cam Jordan and Alvin Kamara are among the list of athletes with an appetite.
Carr said he took advice from former Saints legends Drew Brees and Archie Manning before committing to the cross-country move.
It seems as though Archie neglected to mention his family's joint as a lunch spot for the Carrs.
See a spelling or grammar error in our story? Click Here to report it. Please include the headline.
Copyright 2023 WVUE. All rights reserved.