NPSO: Wanted murder suspect turns himself in
Published: Mar. 27, 2023 at 2:48 PM CDT
|
Updated: Mar. 27, 2023 at 5:21 PM CDT
NATCHITOCHES, La. (KALB) - According to the Natchitoches Parish Sheriff's Office, a suspect wanted for second-degree murder and illegal possession of a firearm by a convicted felon, turned himself in at the Natchitoches Parish Detention Center on Monday (March 27) around 12:45 p.m.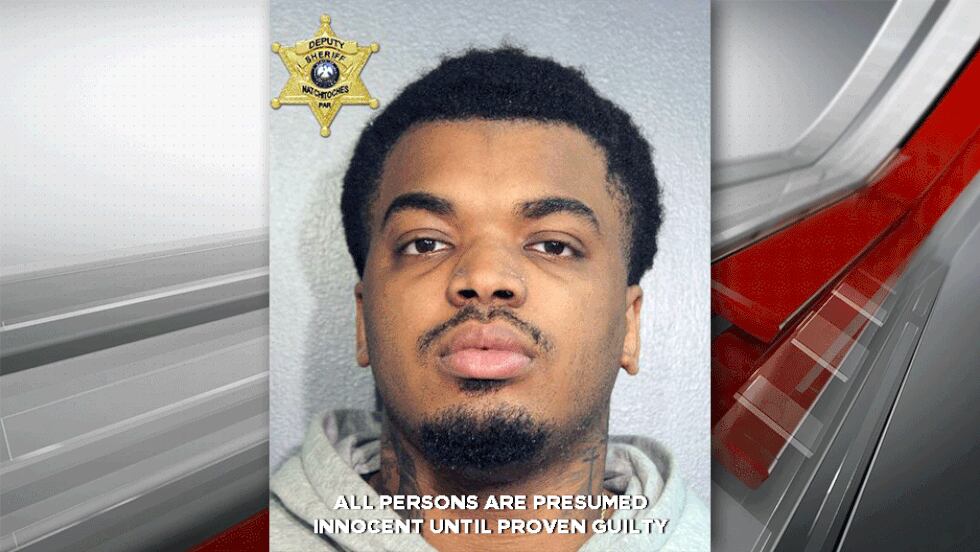 Jacoby Javon 'Cobi' Forte, 20, of Mansfield, was wanted in connection with the shooting death of Jalan Dunte McGee, 19, of Zowelle, on March 26.
He was booked in the detention center on the above charges. No bond has been set, pending a 72-hour judicial hearing.
PREVIOUS STORY: NPSO searching for armed homicide suspect
According to NPSO, they responded to a shooting at Willa Point Apartments in Powhatan on March 26 around 12:30 p.m. As deputies were driving to the scene, they learned that a gunshot victim (McGee), was being taken to a hospital in a private vehicle, and deputies then escorted that vehicle the rest of the way to the hospital. McGee died at the hospital shortly before 2 p.m.
Investigators learned that Forte fled the scene armed with a handgun.
Click here to report a typo. Please provide the title of the article in your email.
Copyright 2023 KALB. All rights reserved.