La. Guard medical company holds deployment ceremony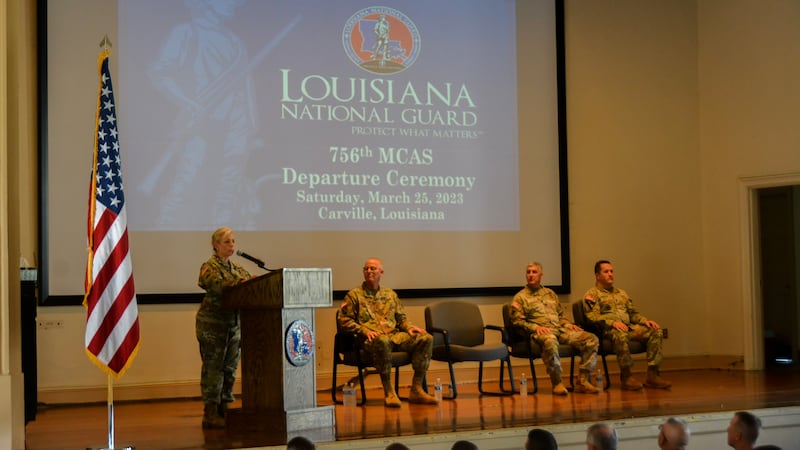 Published: Mar. 28, 2023 at 4:54 PM CDT
PINEVILLE, La. (LANG) - The Louisiana National Guard's 756th Medical Company Area Support (MCAS), 415th Military Intelligence Battalion, 139th Regional Support Group, held a departure ceremony in the post theater at Gillis W. Long Center on March 25.
"Teamwork and taking care of yourself are two key pieces of advice for success," said Maj. Gen. Keith Waddell, adjutant general of the Louisiana National Guard. "This team is only as strong as its weakest link, so look out for one another, be safe, be excellent every day and listen and respect your teammates."
Waddell went on to discuss how important taking care of oneself is for the success of the mission.
"This focuses on four aspects: physical, mental, spiritual and financial well-being," he continued. "I encourage each of you to develop or sustain a personal plan to address these areas and remain disciplined to your commitment."
The adjutant general concluded by thanking the families of the deploying Soldiers.
"Without you (families), we would not be the great organization we are. You are the backbone of this unit and the true unsung heroes of the Louisiana National Guard," said Waddell.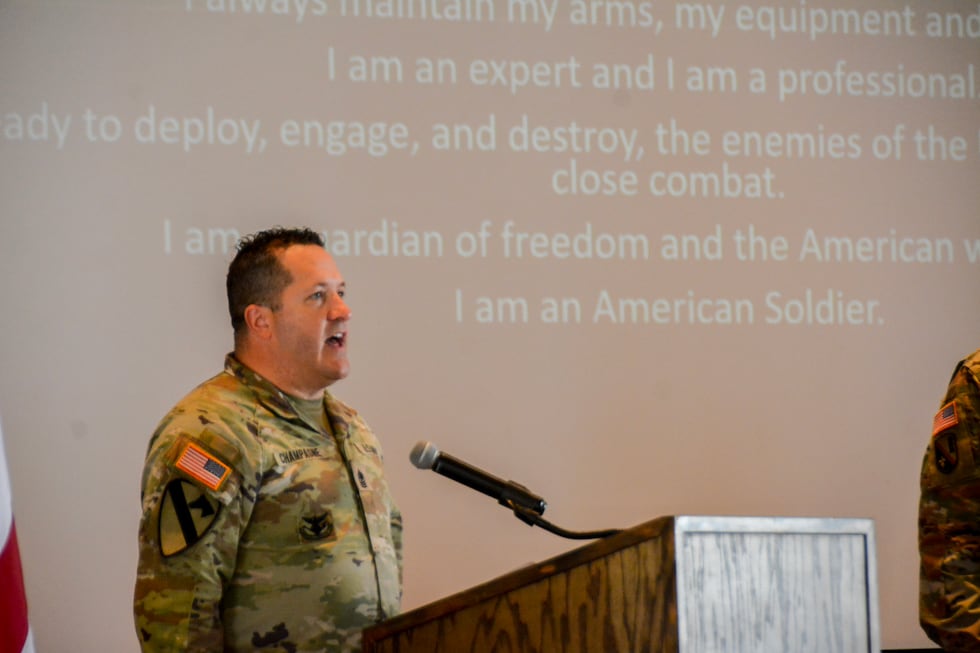 More than 75 Soldiers are scheduled to deploy in support of Operation Atlantic Resolve.
"We are proud, we are capable, we are dedicated, and most of all we are excited to be asked to represent LANG, our families and our friends," said Lt. Col. Connie Gates, commander of the 756th MCAS. "For some, this is their first deployment and for others, this is their fourth. We are ready to deploy, and we are committed to service to our state, our nation and this mission."
The 756th MCAS, headquartered at Gillis W. Long Center in Carville, Louisiana, is organized into three platoons: treatment, ambulance, and headquarters. It comprises of medical occupation specialties such as surgeons, doctors, physician assistants, nurses, combat medics, radiology technicians, dental technicians, and vehicle and generator mechanics.
In her address to the deployment ceremony audience, Gates expressed her appreciation for the Soldiers' family members and friends.
"Thank you for your support and sacrifice. We could not do this without your love, support and commitment. We are grateful knowing you are taking care of everything at home while we are performing our mission," said Gates.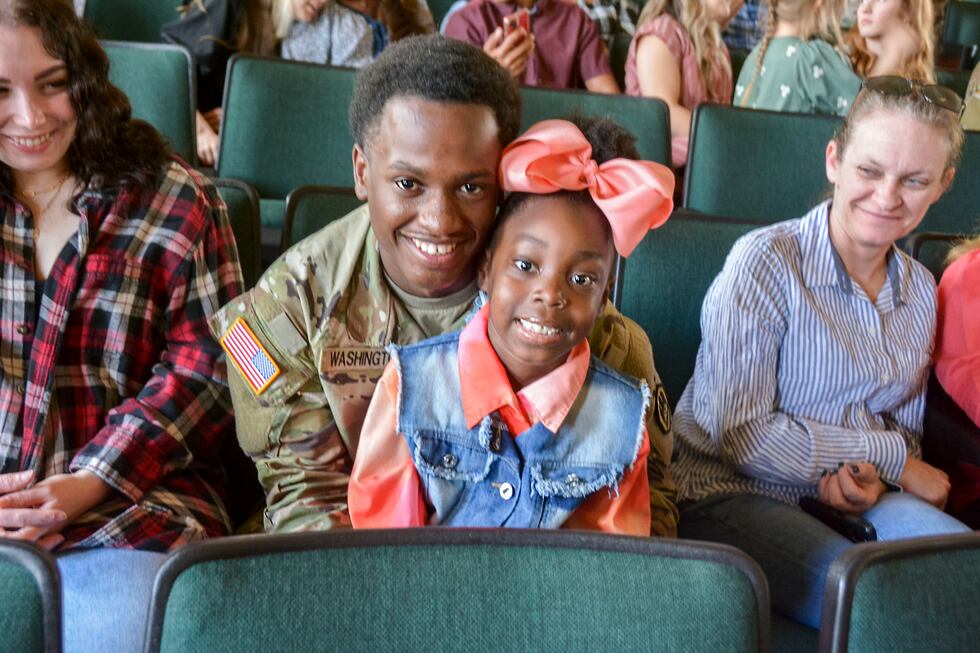 The 756th will conduct mobilization training at Fort Hood, Texas, before deploying. They have previously deployed to Afghanistan in support of Operation Enduring Freedom along with various state missions in support of their fellow citizens of Louisiana. The 756th MCAS is ready to "Protect What Matters" whenever and wherever they are asked to serve.
Copyright 2023 Louisiana National Guard. All rights reserved.