'Follow your heart': 102-year-old woman receives college degree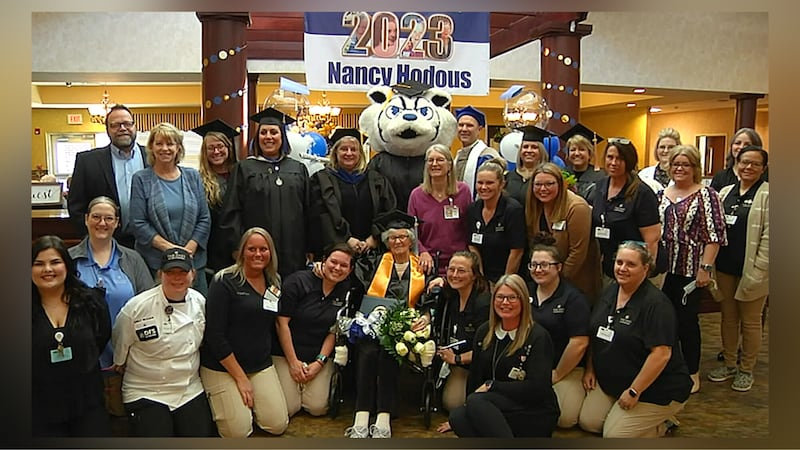 Published: Apr. 1, 2023 at 3:10 PM CDT
ZANESVILLE, Ohio (CNN) - A resident at a senior living home in Ohio proved it is never too late to follow your dreams.
Nancy Power Hodous, at 102 years old, celebrated her lifelong dream of receiving a college degree.
Hodous said she was thrilled to be given an honorary degree in public service from Zane College.
"They say follow your heart. If it's something you can, go ahead and do it," Hodous said.
And the honor comes just ahead of her 103rd birthday in April.
Copyright 2023 CNN Newsource. All rights reserved.