LSU adds Louisville guard Hailey Van Lith to talented roster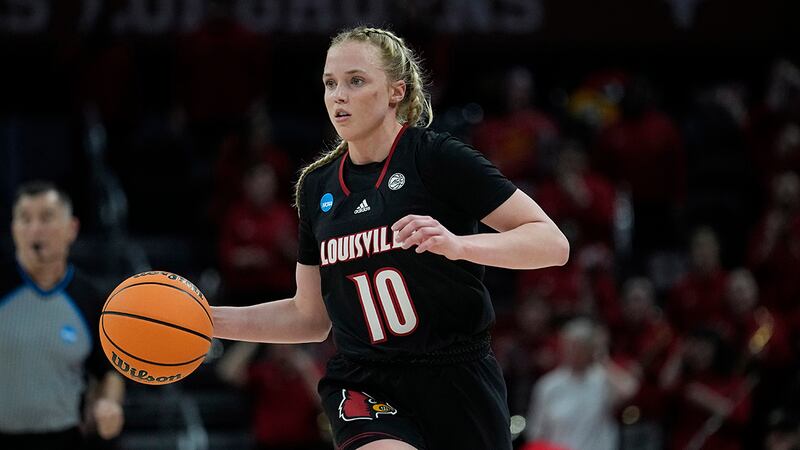 Published: Apr. 27, 2023 at 11:21 AM CDT
|
Updated: Apr. 28, 2023 at 12:26 PM CDT
BATON ROUGE, La. (WAFB) - The reigning National Championship LSU Tigers have landed one of the top players from last season via the NCAA Transfer Portal in Louisville star guard Hailey Van Lith.
Last season, Van Lith averaged 19.7 points per game last season. In the NCAA Tournament, the 5′7 Van Lith was quite a force, scoring 26, 21, 21, and 27 points as the Cardinals reached The Elite 8, before losing 97-83 to Iowa.
"The fan base and university here love and support their women's basketball team like no other," said Van Lith. "I cannot wait to play for this incredible community. LSU plays with an intensity and grit that I am drawn to and I am wholeheartedly committed to helping this team be great."
"I am very familiar with the skillset and work ethic Hailey brings to Baton Rouge," added head coach Kim Mulkey. "She will bring a wealth of experience and talent to our backcourt. Hailey has a fiery personality and passion for the game that Tiger fans will love!"
During her time at Louisville, Van Lith started 101 games averaging 15.4 points per game, 4.4 rebounds per game, and 3.2 assists per game. Van Lith shot 38% from behind the arc and 42% from the floor.
Mulkey will not only return veteran players like Angel Reese, Flau'Jae Johnson, Kateri Poole, and Last-Tear Poa, the Tigers are also adding the nation's No. 1 recruiting class, headlined by Mikayla Williams from Bossier.
The 5-foot-7 guard chose Louisville over Baylor when LSU head coach Kim Mulkey was still at Baylor.
CLICK HERE for more.
Click here to report a typo.
Copyright 2022 WAFB. All rights reserved.