Man dies, 6-year-old found breathing after being struck by lightning, officials say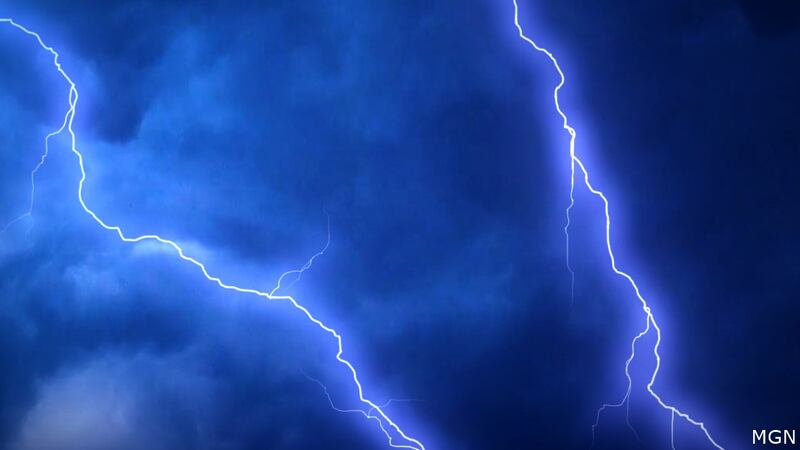 Published: May. 16, 2023 at 12:12 PM CDT
VALLEY MILLS, Texas (KWTX/Gray News) - A central Texas resident has died, and a child is in the hospital after a lightning strike.
Bosque County deputies and North Bosque Emergency Medical Service responded Monday to a call about two people struck by lightning. Responders found a man and a 6-year-old child who were not responsive.
According to a GoFundMe created for the family, the father and son were walking from the bus when the lightning entered the father's body and traveled into the son's body since they were holding hands.
The GoFundMe says that 34-year-old Matthew Boggs died.
Grayson Boggs, 6, was found unresponsive but breathing and was transported for emergency treatment. He is currently on a ventilator and is having seizures, states the GoFundMe.
"The doctors have told us that because he was hit by lightning, their main concerns are his heart, lung, and kidney damage. The next 72 hours are crucial," the page said.
"Our prayers are with the family as they mourn the loss of a family member and pray for a full recovery of a young child," the sheriff's office said.
Bosque County is north of Waco.
Copyright 2023 KWTX via Gray Media Group, Inc. All rights reserved.