Louisiana Supreme Court orders Linda Frickey murder defendants to stand trial this year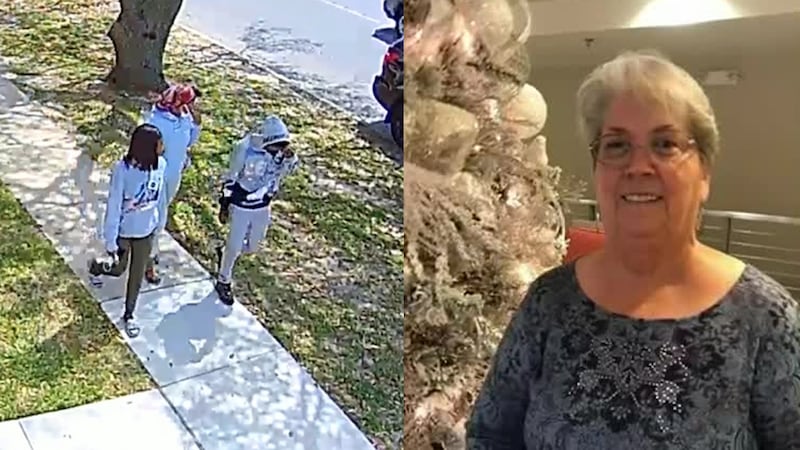 Published: Jun. 7, 2023 at 3:19 PM CDT
NEW ORLEANS (WVUE) - The Louisiana Supreme Court on Wednesday (June 7) ordered that the trial of four teen defendants accused of murdering Linda Frickey begin this year, not in March 2024 as an Orleans Parish judge had said.
The high court agreed with state prosecutors challenging Judge Kimya Holmes' decision in April to delay the high-profile trial another 11 months until March 18, 2024. Holmes abused her discretion by ordering such a lengthy delay, the Supreme Court said, failing to strike a proper balance between the needs of the defendants to prepare their defense and the needs of the victim's family to see justice rendered in a more timely fashion.
"The wheels of justice move slow," Frickey's sister-in-law Kathy Richard told Fox 8 after the order came down. "But, as long as they're still being held accountable, we'll go however long it takes, however many court dates we have to do. We'll do it."
The defendants -- 18-year-old John Honore, 17-year-old Briniyah Baker, and 16-year-olds Lenyra Theophile and Mar'quel Curtis -- are accused of second-degree murder in the killing of Frickey. The 73-year-old victim was dragged to her death during a carjacking in Mid-City on March 21, 2022. The defendants have pleaded not guilty and all four have been found competent to stand trial together.
Holmes, a former defense attorney elected to the bench in November 2020, had set the trial date to 2024 two months ago, saying she believed the time was needed for defense teams to independently test and evaluate fingerprint and DNA evidence the state intended to use. Holmes had initially barred both fingerprint and DNA evidence from the case, decisions that were overturned on appeal to the high court.
Justice Scott Crichton added a concurring opinion excoriating Holmes for her new trial date in the wake of that evidentiary decision by the Supreme Court.
"I agree ... that the district court abused its discretion," Crichton wrote. "More specifically, however, I find the district court's actions to be arbitrary and border on retaliation. Appellate review is a 'safeguard of justice,' and a litigant should never be punished for seeking review of a district court's ruling.
"A trial judge should not retaliate or engage in vindictive behavior in response to a litigant seeking appellate review. Indeed, even the slight appearance of retaliation is improper and undermines trust and confidence in the judiciary. Moreover, if retaliatory, the decision of the district court would implicate violations of the Louisiana Code of Judicial Conduct and could be cause for mandatory recusal."
Related coverage
4 teens accused of carjacking, dragging woman to death will be tried as adults, D.A. announces
Frickey trial delayed until 2024, judge rules
Judge holds firm on trial date for four teens accused in Linda Frickey's death
Appellate court upholds Orleans judge's decision delaying Frickey case until next March
But Justice William Crain also issued his own concurrence, his delivering a pointed rebuke toward the conduct of the Orleans Parish District Attorney's office.
Crain pointed out that Holmes last June had set a trial date of April 3, 2023, which would have afforded both sides 10 months to prepare for trial. She had cleared her docket to allow for a possible month-long trial, and had summoned 1,500 prospective jurors. Then the DA's office appealed for a continuance and won.
"Those are extraordinary efforts by this trial judge to see that this important case was timely tried," Crain wrote. "Then, one month before trial, the State was apparently not ready for trial. Thus, the maneuvering to obtain a continuance.
"Here, the loudest voice complaining about the subject trial setting is the one who requested the continuance, the district attorney. He joined the defendants in asking for a continuance, then did not like the one he got."
Crain continued, "I cannot blame the defendants for this delay. A last-minute continuance request is the rule in most high-stakes criminal cases, and a recurring defense strategy. Granting one, however, is exceptional. Having the district attorney join the request is nearly unheard of. But, that is what this trial judge faced. ... The delay in obtaining the DNA test results was induced by the State's inaction, and avoidable."
See a spelling or grammar error in our story? Click Here to report it. Please include the headline.
Copyright 2023 WVUE. All rights reserved.