2023 Louisiana Sports Hall of Fame Induction Ceremony
Published: Jul. 29, 2023 at 11:55 PM CDT
NATCHITOCHES, La. (KALB) - The City of Lights always shines bright, but they shined a little brighter during the Louisiana Sports Hall of Fame weekend.
Twelve Louisiana legends from sportswriters, MLB players, basketball players and coaches highlighted the 2023 Induction class.
After a very eventful weekend for the inductees with a welcome party, bowling bash and tailgates, the moment of being inducted into the Hall of Fame finally came.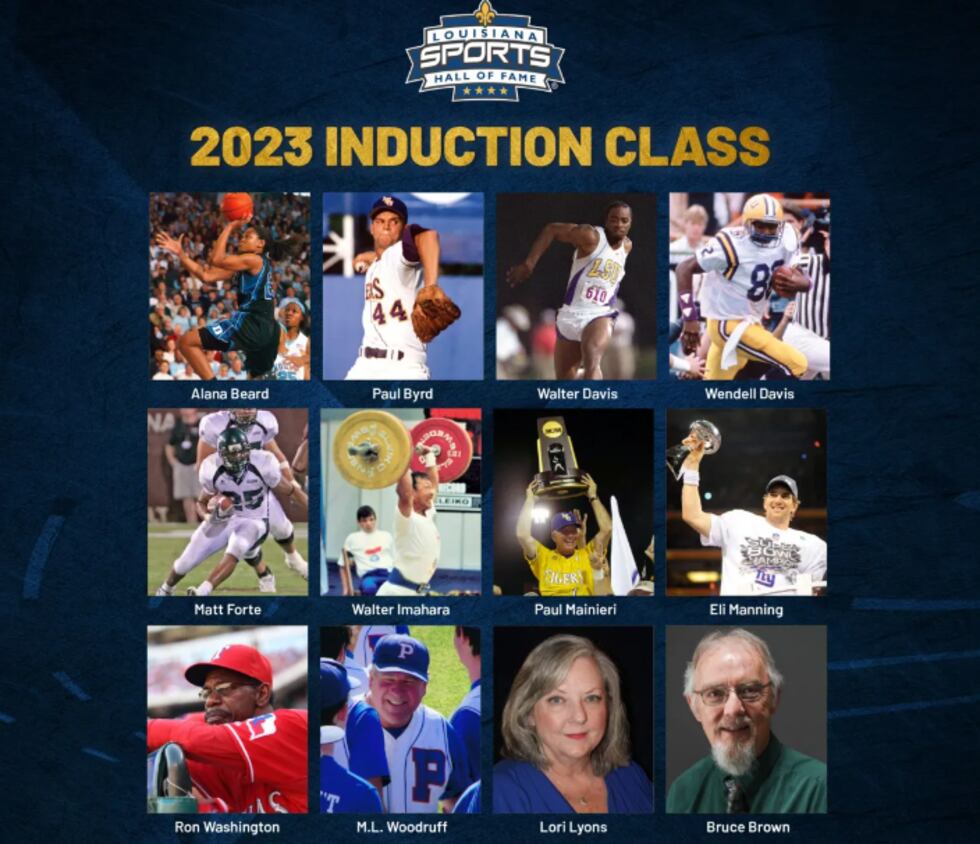 "When I got the call from the Hall of Fame," said Hall of Fame inductee and third base coach for the Atlanta Braves, Ron Washington. "I had to go all the way back to the beginning and start working my way back to where I am right now. I noticed I made a difference in a lot of people's lives but along the way there are a lot of people who made a difference in Ron Washington's life."
The crowd was filled with decades of Louisiana legends and Hall of Famers making it a big family reunion for many.
The inductees shared memories from when they played in the Major Leagues, WNBA and winning national championships, along with sharing lifelong moments that happened within their family.
"We can take away the accolades," said former WNBA star and Shreveport native, Alana Beard. "We do not play to be Hall of Famers. If you did, I doubt you would ever be there. It is the relationships I was able to build throughout my 20 plus year career on a global scale that I think I am most proud of. Coach Steve McDowell, my high school coach, he is someone who instilled respect, approach and discipline. He taught me how to be a champion."
When asked about his relationship with his brothers, Eli Manning shared a classic younger brother memory.
"Both my brothers, they actually take full credit that I never missed a game in high school, college or the NFL due to injury because of the mental and physical torcher they put me through as a kid," said Manning. "Cooper is the oldest, so he picked on Peyton, then Peyton thought it was his job to pass that down to me and pick on me. He used to pin me down and put his knees on my arms and make me name all 28 teams. He thought that one day I would kneed to know that and it may have been important one day."
For the full live stream of the Louisiana Sports Hall of Fame Induction Ceremony, click here.
Click here to report a typo. Please provide the title of the article in your email.
Copyright 2023 KALB. All rights reserved.