Landry, Hewitt officially join crowded field for Louisiana governor
Published: Aug. 9, 2023 at 6:09 PM CDT
|
Updated: Aug. 9, 2023 at 6:12 PM CDT
NEW ORLEANS (WVUE/Louisiana Illuminator) - The governor's race is off with a packed pool of candidates who have officially thrown their names in the hat.
Two major candidates, including the Republican front-runner, are now officially in the mix.
State Sen. Sharon Hewitt and Attorney General Jeff Landry officially entered the race for Louisiana governor Wednesday, joining a crowded Republican field for the Oct. 14 primary election.
Landry, a St. Martinville native, is the current Republican front-runner, and many polls expect him to win the seat over Democratic opponent and former state transportation secretary Shawn Wilson, who qualified Tuesday.
So far, a total of 12 candidates have qualified for the race. Democrats include Wilson and Oscar "Omar" Dantzler Jr. In addition to Hewitt and Landry, Republicans include state Treasurer John Schroder, Alexander "Xan" John, Xavier Ellis, and Patrick Henry "Dat" Barthel. Independent candidates include Hunter Lundy, Benjamin Barnes, Frank Scurlock, and Jeffrey Istre.
"Louisianans understand what is at stake. They sense it. And many of them have said that enough is enough. They want somebody to be honest with them. They want somebody to talk about their issues. They don't want to get caught up in partisan issues. They want to talk about the things that are affecting our families," Landry said.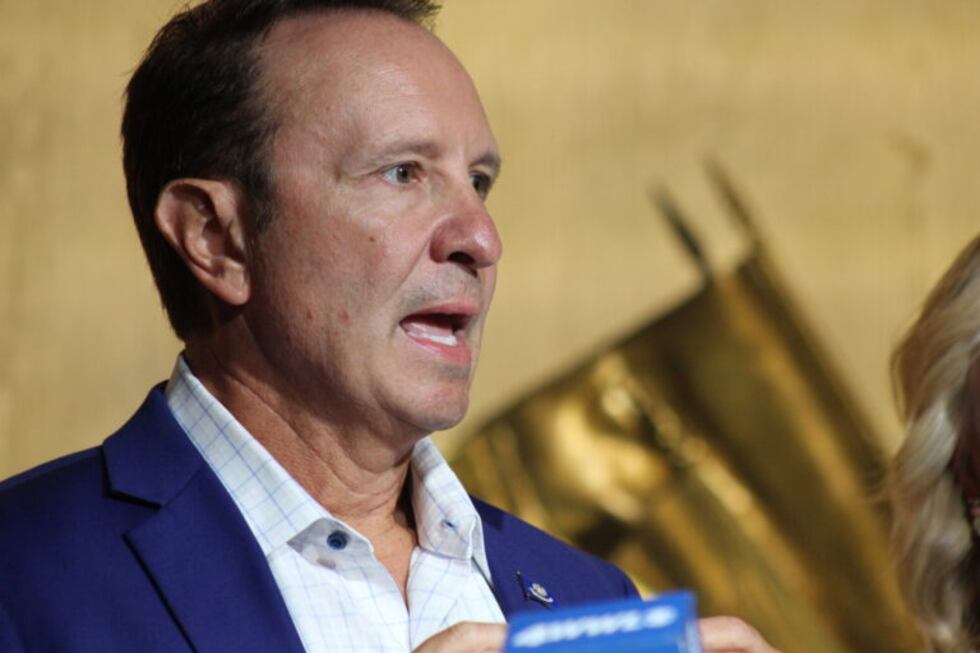 Landry made known he's the son of an educator, as well as a business owner, and former economic development director.
"There's no one more qualified to help our businesses and industries grow, prosper and understand what it takes to make Louisiana economically competitive not only in the south but in the country," said Landry.
He also mentioned his extensive knowledge of crime.
"We have three cities in a state of 4 and a half million people which is half the size of the Dallas Fort Worth area that are in the top 10 most dangerous cities in the country," said Landry. "[...] Crime knows no party, knows no race, knows no economic or socioeconomic class. And education is the same way. And job opportunities are the same way as well. When we build a bigger better middle class in Louisiana, we will be a better, better state. And there is absolutely no one more qualified in this race," Landry said.
He wants Louisiana to be a place people want to stay to raise a family and a place they're proud to show off.
"I don't consider myself in the front. I consider myself as the person who is willing to go out there and to tackle some of the major issues," Landry said.
Hewitt, a Republican who lives in Slidell, believes the state Republican party's endorsement of Landry was premature given that there is an open field.
"What Jeff has done is proven that he's the best politician right now in the race. Right? He's gathered up the donors and the political insiders as politicians tend to do," Hewitt said.
Hewitt said she's taking her race to the everyday voters who want to see change in the state. She is currently polling around 4%.
"The only way you do that is by electing someone different. Someone maybe like an engineer that's a real problem solver and not the same ole kind of politicians," Hewitt said.
She criticized Landry over his role in coastal lawsuits against oil and gas companies.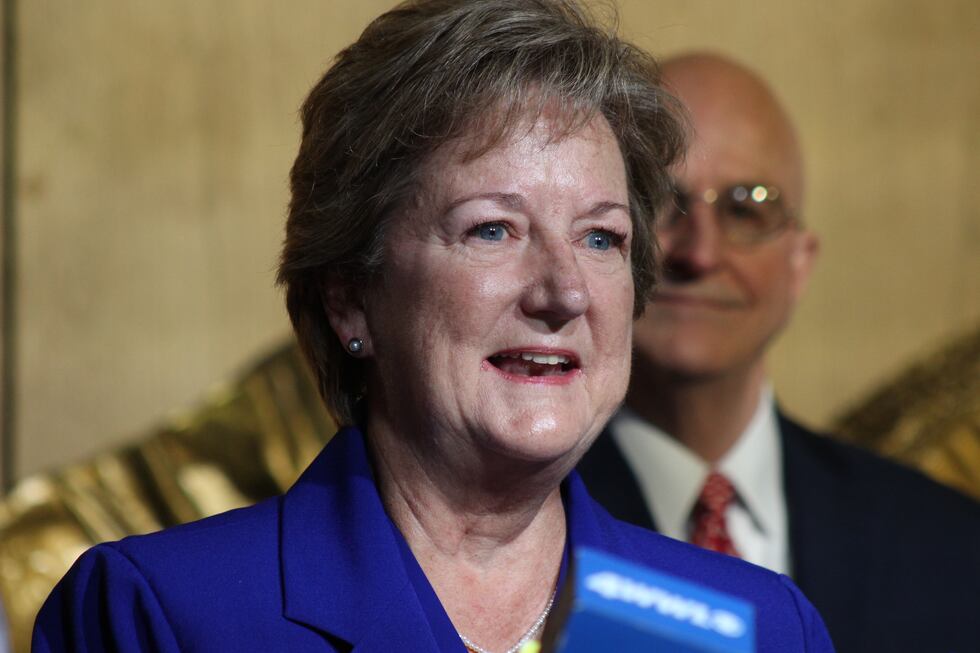 "We will hold companies accountable that have violated their coastal permits, yes, and we're going to protect and restore the coast. There are remedies already in state law that allow you to do that," said Hewitt. "The answer is not just to sue everybody. That is why Louisiana has such a bad reputation of being a litigious state. You don't just sue first and ask questions later. You do the work, and that's what I'm going to do my first day in office."
Hewitt called herself a collaborator by nature.
"A governor that, oh, by the way, that's going to work better with the legislature than any governor you've ever seen, right, because I come from the legislature," Hewitt said.
Hewitt hopes for job growth to drive revenue up so income tax rates can come down.
"We will give such confidence to the business community that Louisiana is open for business, that businesses are going to want to work here in Louisiana, and we're going to tackle some of these things that are holding us back," Hewitt said.
State Rep. Richard Nelson of Mandeville and business lobbyist Stephen Waguespack, both Republicans, are expected to qualify on Thursday.
Political hopefuls have until 4:30 p.m. Thursday to come to the Secretary of State's offices at the State Archives building to file paperwork to make their candidacy official ahead of the Oct. 14 primary and Nov. 18 general elections, when Louisiana residents will vote for the next governor, lieutenant governor, secretary of state, attorney general, treasurer and other statewide offices.
Wesley Muller, the Louisiana Illuminator, contributed to this report.
See a spelling or grammar error in our story? Click Here to report it. Please include the headline.
Subscribe to the Fox 8 YouTube channel.
Copyright 2023 WVUE. All rights reserved.