NSU, LSMSA leaders discuss Innovation Center partnership with Sen. Cassidy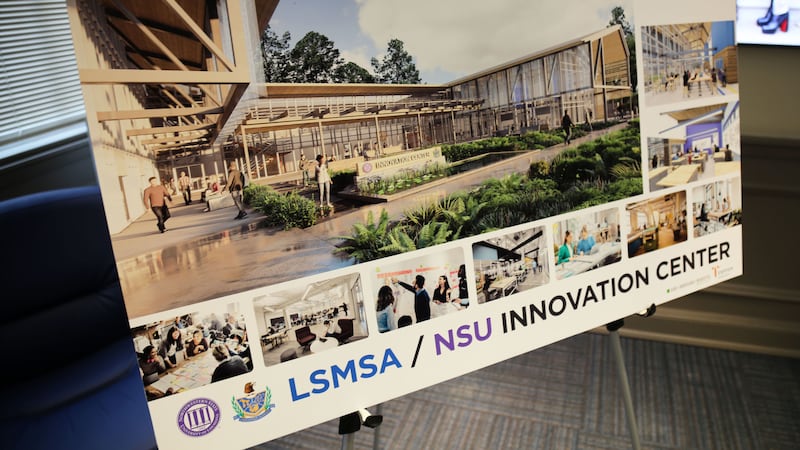 Published: Aug. 21, 2023 at 5:05 PM CDT
NATCHITOCHES, La. (NSU) - Leadership from Northwestern State University and the Louisiana School for Math, Science and the Arts briefed U.S. Senator Bill Cassidy Monday on a joint partnership to develop an innovation center to serve as a business incubator for entrepreneurship with academic and educational components that would benefit the two schools and the community.
The LSMSA/NSU Innovation Center is budgeted to cost about $15 million and would be located on University Parkway just west of Sam Sibley Drive. The proposed plan dovetails with Natchitoches Next, the 2023 City of Natchitoches Master Plan, which foresees the LSMSA/NSU Innovation Center as a feature destination of a Campus Edge District, a walkable, active pedestrian corridor designed to create a positive first impression of the city.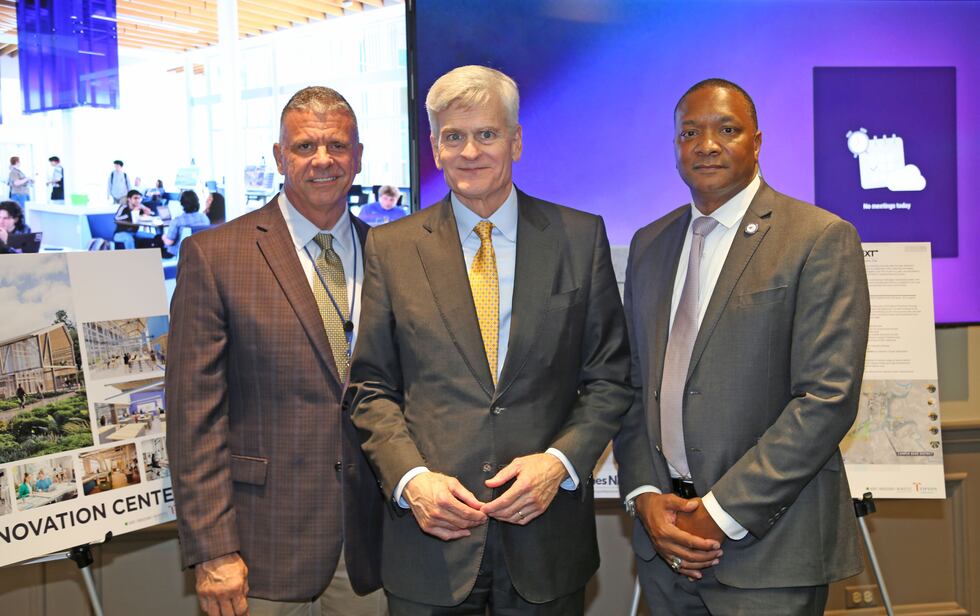 LSMSA Executive Director Dr. Steve Horton said his school has $3 million in hand. NSU has been awarded $2.1 million in congressionally directed spending earmarked for the project. The remaining $10 million will be obtained through a State of Louisiana/Facility Planning and Control Capital Outlay Request (COR), to be submitted by Nov. 1.
The center will be designed in three parts, as outlined by Doug Ashe of Ashe/Broussard/Weinzettle Architects.
One portion will be an incubator space that will provide training and counseling to small businesses and assist start-ups and existing business expansion. It will also serve as a point of contact for business and industry to connect with NSU faculty and offer networking opportunities for students. A second portion will be a maker's space for LSMSA and NSU students to learn hands-on creative and educational activities such as laser cutting, woodworking, set design and many other studio art practices. The third area would be a shared space for events and administrative offices.
Ashe said the building is designed so that it could be completed in three phases if necessary and that plans include sustainable building practices. Phase One is a standalone project that will provide space and services for NSU and LSMSA and is estimated to cost $5.1 million. The other two phases are projected to cost about $5 million each.
Copyright 2023 NSU. All rights reserved.