RPSB votes to move forward with magnet school at Bolton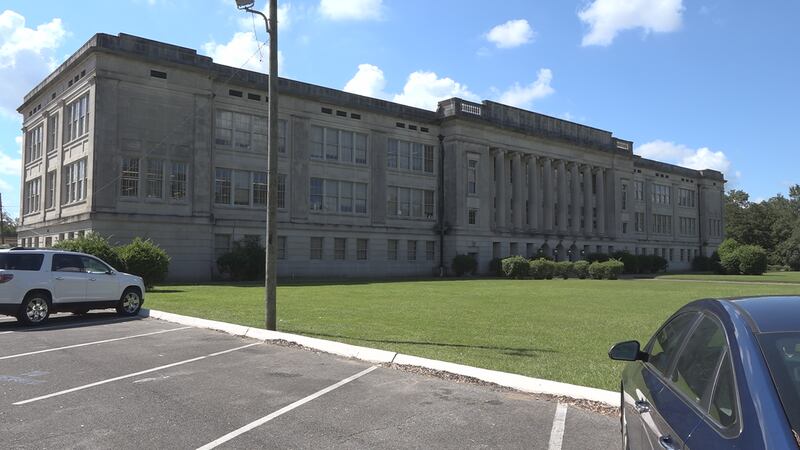 Published: Aug. 24, 2023 at 6:59 PM CDT
|
Updated: Aug. 24, 2023 at 9:46 PM CDT
ALEXANDRIA, La. (KALB) - The Rapides Parish School Board voted Thursday, August 24, to move forward with a magnet school at Bolton High School.
The passed, amended motion that came from Steve Barry is as follows:
"Motion to create an Academic and Performing Arts Magnet School for grades Pre-K through 12 to be housed in the current Bolton facility proceeding with grades 6-12 in the school year 2024-2025 and grades Pre-K to 5 in the school year 2025-2026 barring any unforeseen remodeling circumstances."
This means sixth to eighth graders from Rapides Academy for Advanced Academics will move to Bolton next school year, with Pre-K to fifth graders from Phoenix Magnet Elementary moving the following year.
The motion passed 6-3. Stephen Chapman, George Johnson, Wally Fall, Steve Berry, Linda Burgess and Mark Dryden voted for the motion. Willard McCall, Sandra Franklin and Wilton Barrios voted against it.
At the school board's meeting, several shared thoughts on the change, including Bolton principal Dewayne Vines.
"This has been the most difficult hiring season because people are very concerned over coming to work at Bolton," said Vines. "Will they have a job at the end of this school year?"
Vines highlighted the uncertainty educators and parents are facing over the transition.
The board's decision will move 6th - 8th graders from Rapides Academy to Bolton next school year, with the school staying 6th through 12th for one year, before taking in Pre-K through fifth graders from Phoenix Magnet Elementary the following year. The moves do mean that Phoenix Magnet and Rapides Academy will close.
Despite the change, Superintendent Jeff Powell shared that the teachers will not be forgotten, with the goal of effectively picking up both Phoenix and Rapides Academy and moving them to the Bolton facility.
"We try to be very intentional with who we are as a school system," Powell said. "We have many of our educators in here, and they live this out every day."
Click here to report a typo. Please provide the title of the article in your email.
Copyright 2023 KALB. All rights reserved.