La. National Guard engineers fight wildfires in western Louisiana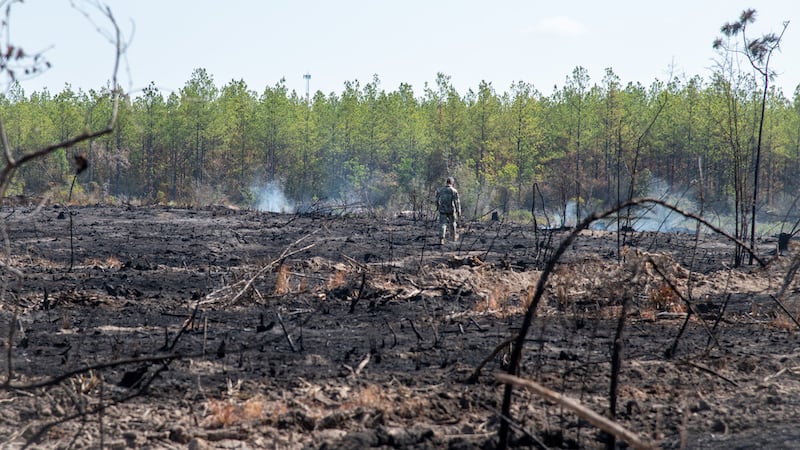 Published: Aug. 30, 2023 at 5:40 PM CDT
NEW ORLEANS, La. - Engineers with the Louisiana National Guard's 225th Engineer Brigade were activated to assist the Louisiana Department of Agriculture and Forestry in fighting wildfires.
Since August 23, 2023, LANG engineers have been activated to use approximately 34 bulldozers to increase the width of existing firebreaks in Beauregard, Vernon and Sabine Parishes to prevent the spread of wildfires, such as the Tiger Island fire.
"For Louisiana, this is a unique mission for our engineers. I have not been involved in this type of response in my 18 years of service, "said Maj. Michael D'Aguiar, executive officer of the 527th Engineer Battalion. "The unpredictability of wildfires and its ability to continuously change, versus a hurricane or tornado response, brings about a very different perspective in which you must look at how we apply our engineering assets to solve this very complex problem."
The Tiger Island Fire is currently the largest wildfire in the state. The wildfire has already burned an estimated 31,000 acres which accounts for more acres of burned land than the state usually has in an entire year.
In addition to the Tiger Island Fire, LANG engineers have responded in multiple areas, including Pirate's Cove and Cooter's Bog.
The response in Cooter's Bog presented a unique opportunity for the engineers by widening and creating firebreaks along pipelines that lead to a natural gas plant.
"Our job is to widen this existing firebreak to prevent the fire east of us from spreading towards the gas plant to the west of us," said Shreveport native Staff Sgt. Zachary Attaway with the 1023rd Engineer Vertical Construction Company.
Attaway, who has never responded to wildfires before now, explained the value of experience that his engineers are receiving while working alongside community partners to clear the firebreaks.
"The stakes are higher. You have to be more vigilant and pay more attention because there are fires flaring up as we are operating," said Attaway. "It helps the operators with their attention to detail and how careful they need to be while working as a team and being able to communicate clearly."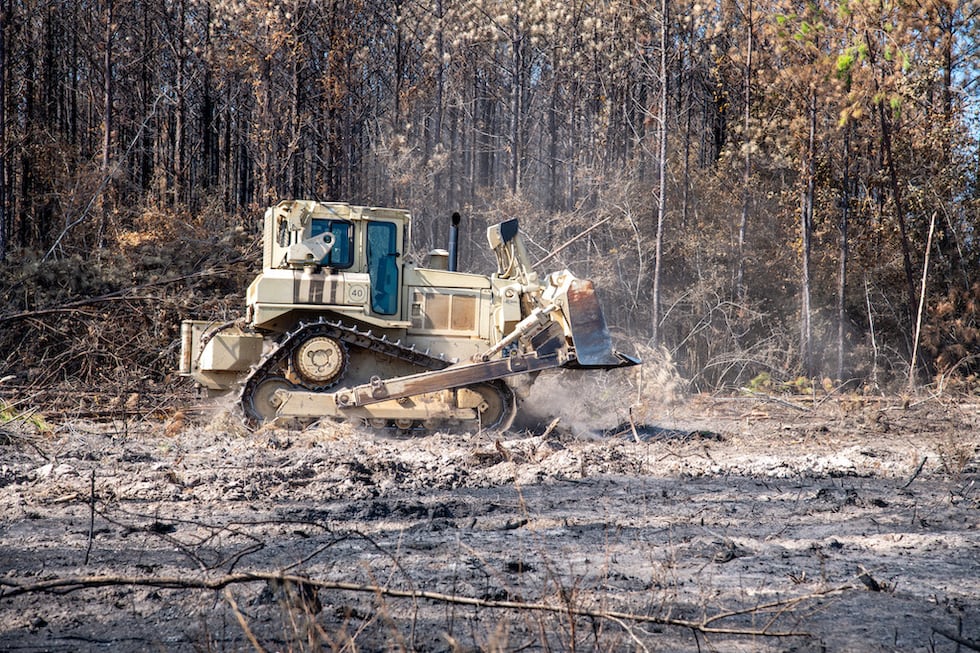 To date, LANG engineers have established more than 140 miles of firebreaks in Beauregard, Vernon and Sabine Parishes and conducted more than 568 hours of blade time in support of the ongoing effort to combat the wildfires.
"I believe that our support to this response may add a level of comfort to the community. The people have displayed great appreciation and gratitude for our assistance," said D'Aguiar.
"One of the reasons we joined the military is to serve our community and people that are hurting right now. It means everything to us to be able to help the people that are close to home," said Attaway.
Copyright 2023 Louisiana National Guard. All rights reserved.