Jena vs Tioga voted Week 5 Cool Game of the Week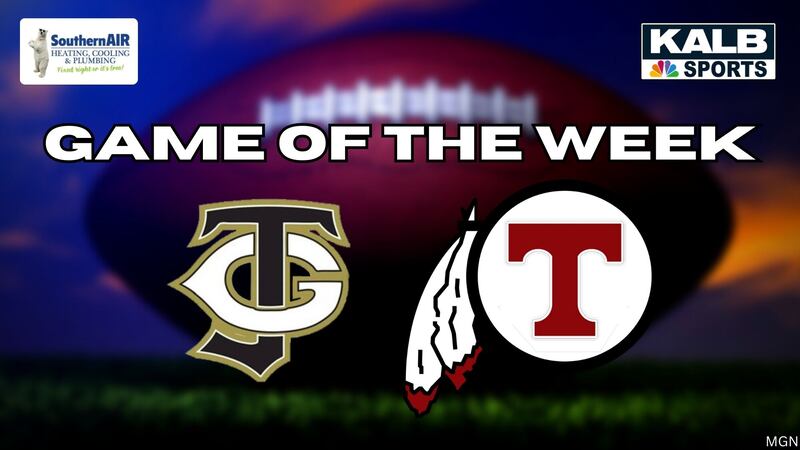 Published: Sep. 28, 2023 at 7:17 PM CDT
BALL, La. (KALB) - It is only fitting that the only undefeated battle taking place in Central Louisiana in Week 5 was voted as the Southern Air Week 5 Game of the Week.
Jena (4-0) will travel to Tioga (4-0) in what is one of five games in Louisiana featuring two undefeated teams.
The Giants and Indians are no strangers to playing under the bright lights so far in 2023. Jena won the first two cool games of the week, while Tioga won the last two. This Week 5 matchup will be a true test of strength on strength.
The Tioga defense has scored seven defensive touchdowns through just four games and has had at least one pick-six in every game this year. The challenge this week will be stopping No. 7 on Jena's offense, Zerrick Jones. Our former ACA Athlete of the Week currently ranks sixth in Louisiana with 755 rushing yards and 12 touchdowns.
Last year, Tioga started the season off 4-0, before traveling to Jena where the Giants handed them their first loss of the year in a 22-6 game. Both teams will look to snap each other's undefeated streak in Week 5.
Live coverage from the Southern Air Game of the Week starts at 6 p.m. on Friday, Sept. 29 on KALB.
Click here to report a typo. Please provide the title of the article in your email.
Copyright 2023 KALB. All rights reserved.