New Orleans teacher arrested, accused of driving juvenile escapee Lynell Reynolds to Texas
Published: Oct. 4, 2023 at 12:07 AM CDT
NEW ORLEANS (WVUE) - A New Orleans teacher accused of helping juvenile fugitive Lynell Reynolds escape to Texas last month was ordered to wear an ankle monitor while out on bond awaiting resolution of her felony case.
Angela Filardo, 31, appeared Tuesday (Oct. 3) before Magistrate Commissioner Peter Hamilton, who set her bond at $5,000 with the monitoring requirement. Filardo was booked with a single felony count of accessory to an escape and posted bond Tuesday night.
Filardo is a teacher at Walter Cohen High School who, according to the family of Reynolds' shooting victim Darrelle Scott, appeared in juvenile court several times previously to support Reynolds when he was on trial in 2019.
Reynolds, then 13, was found guilty of attempted second-degree murder after he shot Scott in the back, leaving his victim paralyzed during an armed robbery in New Orleans East. Reynolds, now 18, escaped from an unsecured youth group home in Lake Charles on Sept. 13 before being recaptured Monday by US Marshals in San Antonio, authorities said.
Scott's grandmother Dorothy White showed up at Orleans Parish Criminal District Court to observe Filardo's first court appearance.
"I was very much floored, shocked. I would never think it would be a teacher," White said. "Very shocked. I'm sure there were more people out there that were aiding and abetting, more than the teacher."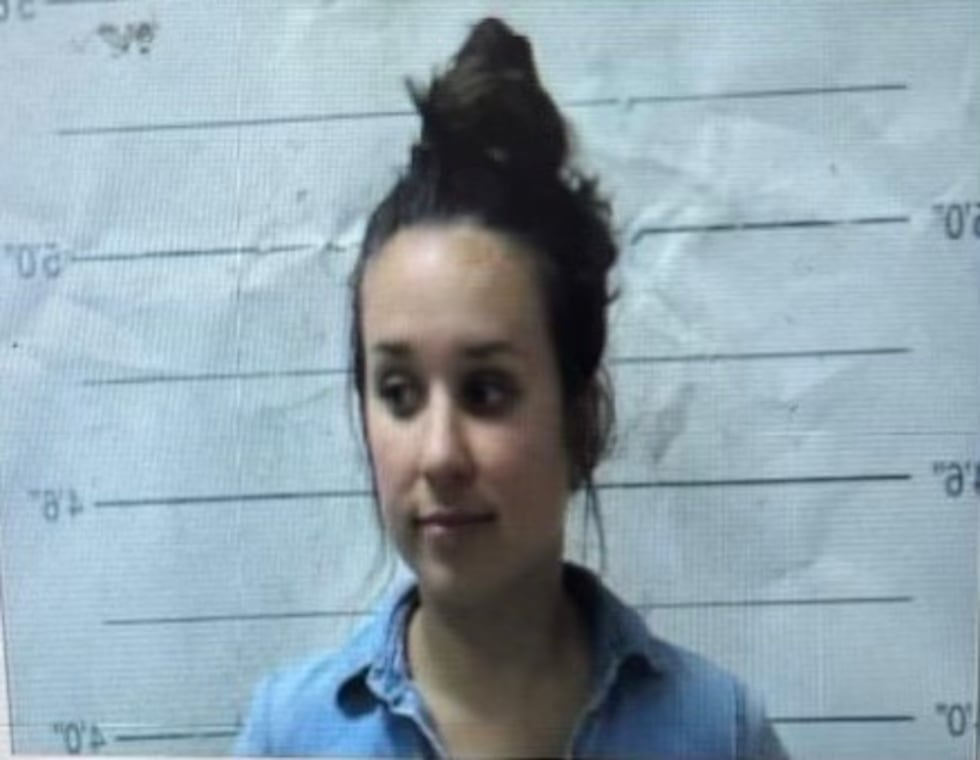 White said she's disappointed Reynolds was moved from a secure facility to an unsecured group home to begin with, a transfer approved by Orleans Parish Juvenile Court Judge Candice Anderson over objections from Scott's family and Orleans Parish District Attorney Jason Williams' office.
"I think it's a shame," White said. "Judge Anderson, I hope you're watching. I hope you've been watching this all along. Because we could have stopped -- and you surely could have stopped -- all this pain that you've put Darrelle in, me in, our entire family in, Judge."
Filardo's arrest warrant affidavit revealed that investigators pinged Reynolds' location as he traveled from New Orleans to Slidell to Houston on Sept. 23. Using highway license plate readers, investigators also tracked Filardo's car from New Orleans to Slidell to Houston during the same time period on Sept. 23.
The affidavit said investigators found 97 contacts (i.e. texts or phone calls) between the phones of Reynolds and Filardo beginning on Sept. 22, nine days after his Sept. 13 escape. Detectives said that was more than twice the number of contacts Reynolds' phone had with anyone else while he was at large.
As Fox 8 previously reported, Scott said he was unaware of Reynolds' escape from custody for a week. The state's Office of Juvenile Justice never responded to Fox 8′s questions about Reynolds' escape, and only confirmed to sister station KNOE in Monroe that a warrant for Reynolds' arrest was filed with Orleans Parish Juvenile Court six days after his escape.
State prosecutors asked Hamilton to set Filardo's bond at $500,000 because the Massachusetts native posed a flight risk. Defense attorney Bradley Phillips argued against the higher bond, citing Filardo's position as a teacher and a graduate of Tulane University.
Phillips later declined comment on Filardo's case, saying he had not had time to speak with his client in detail.
Filardo, whom the affidavit says was Reynolds' teacher from fifth through eighth grades, emailed Fox 8 on Sept. 24 as coverage of Reynolds' escape was ongoing. Without citing her relationship to Reynolds, she accused Fox 8 of harming Reynolds by covering his 2019 trial outcome in juvenile court.
"You ensured that a child who had been through more trauma then (sic) you can even imagine would never have a chance to live a normal adult life," Filardo wrote. "I'm sure you don't care. But I hope one day you are able to understand how much damage you have done."
A spokesperson for Walter Cohen High School declined to comment on Filardo's arrest or employment status, but shared a letter sent to students' families saying only that an unnamed Cohen staff member's classes and duties would be covered.
See a spelling or grammar error in our story? Click Here to report it. Please include the headline.
Subscribe to the Fox 8 YouTube channel.
Copyright 2023 WVUE. All rights reserved.