RPSB moves forward with renovations for Bolton High School
Published: Oct. 3, 2023 at 4:17 PM CDT
|
Updated: Oct. 3, 2023 at 10:18 PM CDT
RAPIDES PARISH, La. (KALB) - The Rapides Parish School Board has decided to keep the windows at Bolton High School before the school merges into a magnet school, essentially maintaining the historical aspects of the school.
Bolton is set to welcome sixth through eighth graders next school year from Rapides Academy before moving fully into a Pre-K to 12th-grade magnet school the year after.
RPSB agreed to keep the remaining windows at Bolton by repainting, resealing and repairing those windows, as well as installing interior storm windows for added protection. The funding will come from the District 62 Bond. The motion passed allows the board to authorize bids for those renovations to be in the works.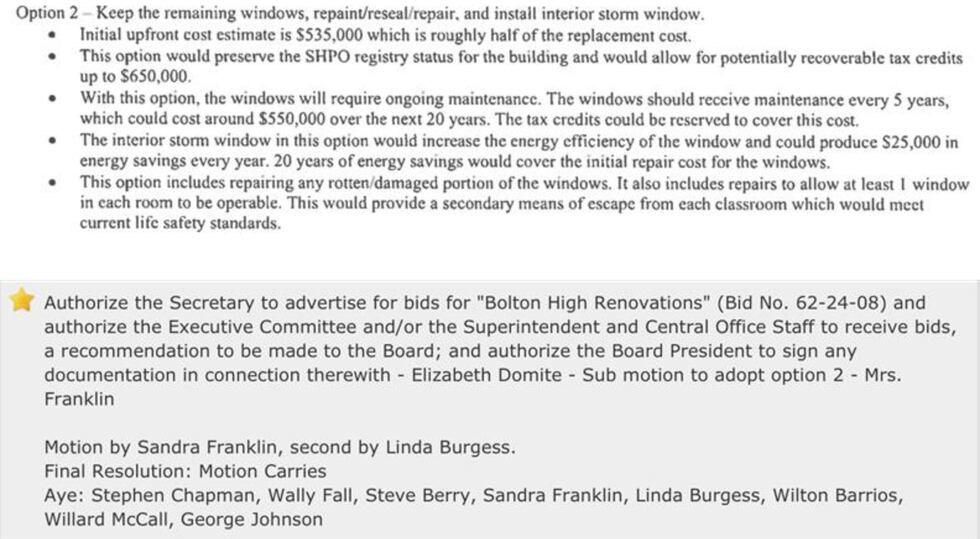 Bolton was first established in 1915 and will convert into a magnet school for the first time, which entails renovations. However, a concern with the magnet transition has been ensuring the school retains its historic status. With selecting this option, RPSB Superintendent Jeff Powell said the option picked is to make sure to keep the ball rolling on the renovations.
"Option two is specifically related to the windows and doing everything we can to preserve the historical status of Bolton, while at the same time making the improvements related to HVAC and overall indoor quality of the building that houses students and employees," said Superintendent Jeff Powell.
Click here to report a typo. Please provide the title of the article in your email.
Copyright 2023 KALB. All rights reserved.