LSUA receives one first place vote in RRAC Preseason Poll, LCU picked sixth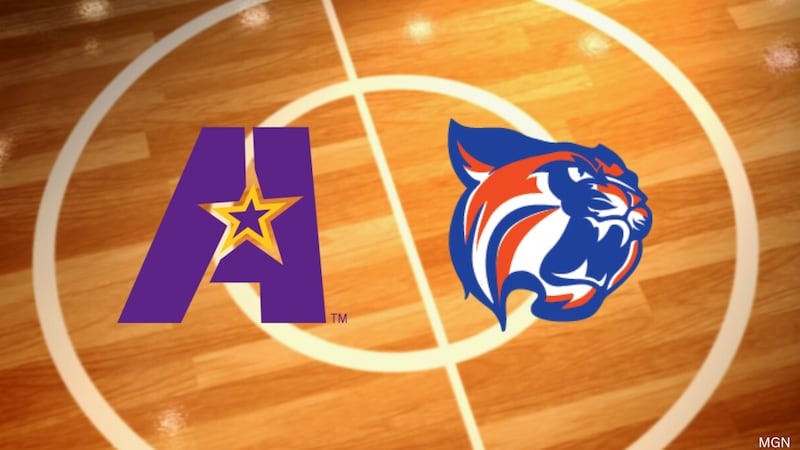 Published: Oct. 24, 2023 at 6:54 PM CDT
ALEXANDRIA, La. (KALB) - Ahead of the college basketball season tipping off at the end of October, the Red River Athletic Conference released the men's basketball preseason poll.
LSU-Shreveport was the overwhelming favorite grabbing eight of the 12 first-place votes. Xavier and Texas A&M - Texarkana came in at second and third.
The LSUA Generals were picked to finish fourth in the conference standings but did receive one first-place vote. The Generals come into the 2023-2024 season with a first-year head coach for only the second time in school history. Dimario Jackson comes in from the high school ranks after leading Port Allen High School to back-to-back state titles. Now he looks to build back a championship-level program at LSUA. The Generals have not won a conference championship since 2020. The Generals missed out on the NAIA national tournament for the first time in school history a year ago.
Across the river, Louisiana Christian sits in the middle of the pack coming in at sixth in the preseason poll. The Wildcats are one of the newer teams in the RRAC but have qualified for the conference tournament in each of the first two years in the NAIA. LCU has won at least one game in the conference tournament in each of those years.
LSUA begins their season at home on Friday, Oct. 27 against John Melvin.
LCU opens up their 2023-2024 campaign in an exhibition against LSU on Monday, Oct. 30.
Click here to report a typo. Please provide the title of the article in your email.
Copyright 2023 KALB. All rights reserved.