Pickup truck catches fire on I-49 in Natchitoches Parish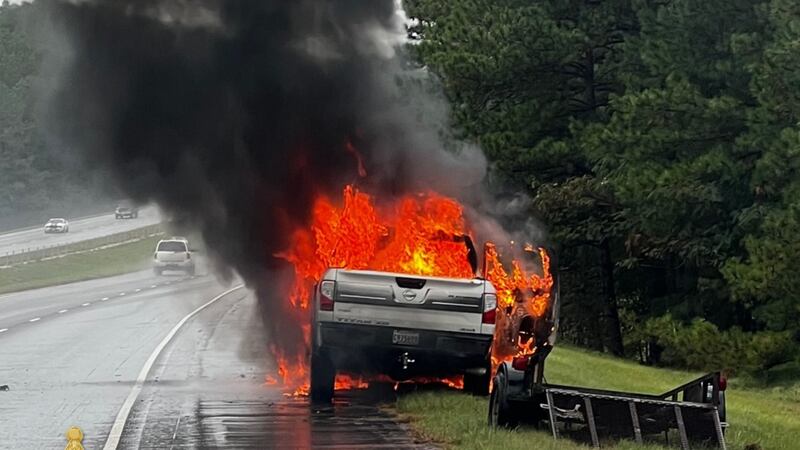 Published: Oct. 30, 2023 at 1:45 PM CDT
NATCHITOCHES PARISH, La. (KALB) - A Nissan Titan pickup truck was fully engulfed in flames on Monday morning (Oct. 30) on I-49, north of Ajax around 11:20 a.m.
Natchitoches Parish Sheriff's Deputies and Natchitoches Parish Fire Protection District #7 responded.
The driver was able to remove a trailer loaded with an ATV and move it to a safe area location from the fire. The driver, who was traveling from Mamou to Mansfield on a hunting trip, stated it appeared that the fire originated somewhere in the engine compartment.
There were no injuries, but the vehicle was a total loss.
A local wrecker service was dispatched to the scene to remove the burned vehicle.
Click here to report a typo. Please provide the title of the article in your email.
Copyright 2023 KALB. All rights reserved.