LCU controls own destiny in Sooner Athletic Conference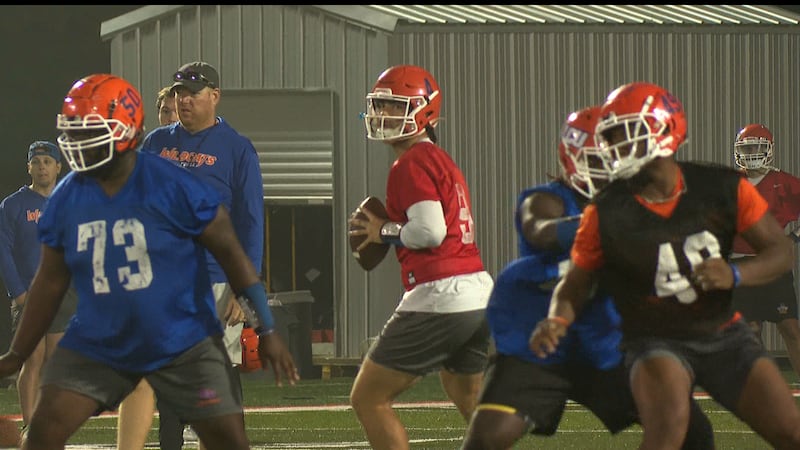 Published: Nov. 1, 2023 at 7:04 PM CDT
PINEVILLE, La. (KALB) - Louisiana Christian has a rare opportunity this late in the football season to still be in control of their own destiny in the race for the Sooner Athletic Conference championship.
Never before in school history has a Wildcat football team been crowned as conference champs. For LCU, the task is simple, win out in the remaining two games and the team will hold at least a share of the SAC title.
LCU will host John Melvin this Saturday for senior night in a non-conference matchup. If the conference standings stay as is after this weekend, Louisiana Christian will travel to #16 Texas Wesleyan for what will be the SAC Championship.
"When I got here, that's what we wanted to play for," said LCU Head Coach Drew Maddox. "If you play for conference championships, you play for the playoffs. This will be the first time for our team since 2014 that we had a chance to win conference."
In the NAIA, the top 24 teams in the country make the playoffs, with each conference championship winner receiving an automatic bid to the postseason. Currently, LCU ranks #26 in the country, so even if the Wildcats win just a share of the conference title, a win over a nationally ranked Texas Wesleyan team should boost the team high enough in the standings to receive an at-large bid.
Click here to report a typo. Please provide the title of the article in your email.
Copyright 2023 KALB. All rights reserved.