Suspect arrested for attempted murder following shooting incident in Winnfield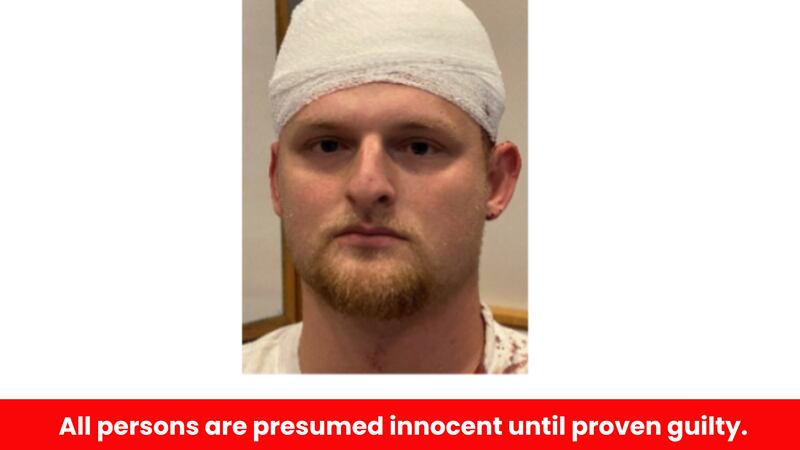 Published: Nov. 9, 2023 at 6:45 AM CST
WINNFIELD, La. (KALB) - A suspect has been arrested on several charges, including attempted murder, following a shooting incident that happened in Winnfield on November 8 around 8:30 a.m. near Winnfield Senior High School.
According to witnesses, the incident began close to Home Hardware, where the suspect allegedly contacted the victim and an argument began. The suspect then fled the scene but the victim and his brother tried to follow him to get information to give to law enforcement.
The suspect, identified as Nolan Griffin, 23, of Dodson, began firing a handgun out of his window, hitting the victim four times. The victim collided with the rear of Griffin's vehicle, causing him to stop. According to Winnfield police, Griffin hit his head during this stop, causing injuries.
The victim and his brother pulled ahead and stopped. They were in separate trucks. Griffin got out of his vehicle and started shooting at the victim and his brother, hitting both trucks in the back windshields. The victim and his brother drove off to get to the ER at this point.
The victim was transferred to a trauma unit at a medical center and is currently listed in stable condition.
Griffin was arrested and charged with attempted second degree murder, aggravated assault with a firearm, illegal use of weapons or dangerous instrumentalities and two counts of hate crimes. He is currently in the Winn Parish Detention Center awaiting judicial hearings.
Several handguns and a rifle were seized from Griffin's vehicle.
Click here to report a typo. Please provide the title of the article in your email.
Copyright 2023 KALB. All rights reserved.