LSU head coach previews Georgia State game, recaps win against Florida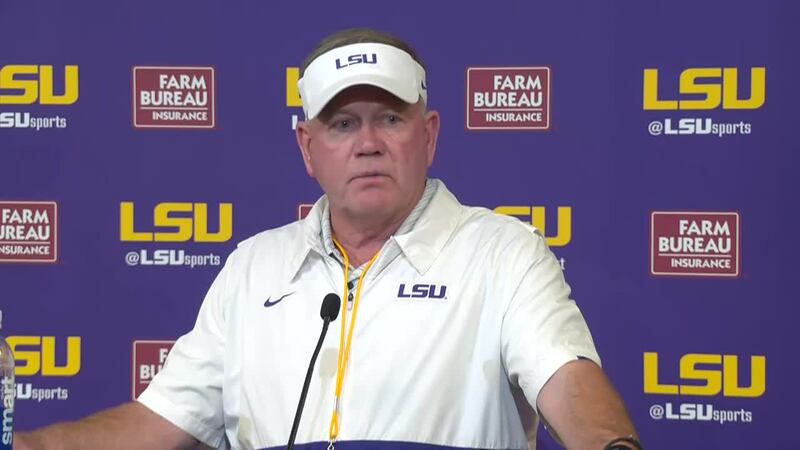 Published: Nov. 13, 2023 at 8:29 AM CST
|
Updated: Nov. 13, 2023 at 8:30 AM CST
BATON ROUGE, La. (WAFB) - LSU head football coach Brian Kelly previewed the upcoming game against Georgia State during a news conference on Monday, Nov. 13.
The LSU Tigers will take on Georgia State on Saturday, Nov. 18. The game starts at 7 p.m. in the Tiger Stadium.
Kelly will also recap the Tigers' win against Florida. The Tigers ended with a 17-point lead for a final score of 52-35.
RELATED: Daniels shines in win over Florida
LSU was ranked No. 15 in the latest AP Top 25 College Football Poll.
Click here to report a typo.
Copyright 2023 WAFB. All rights reserved.