Pineville man arrested after infant found unresponsive, currently in critical condition
Published: Nov. 14, 2023 at 2:00 PM CST
PINEVILLE, La. (KALB) - A Pineville man has been arrested after a report of an infant found unresponsive.
According to the Rapides Parish Sheriff's Office, deputies responded on November 11 to a residence in the 3300 block of Ann Street in reference to a medical emergency. The infant at the scene was showing minimum signs of life and was being transported to a local hospital by ambulance.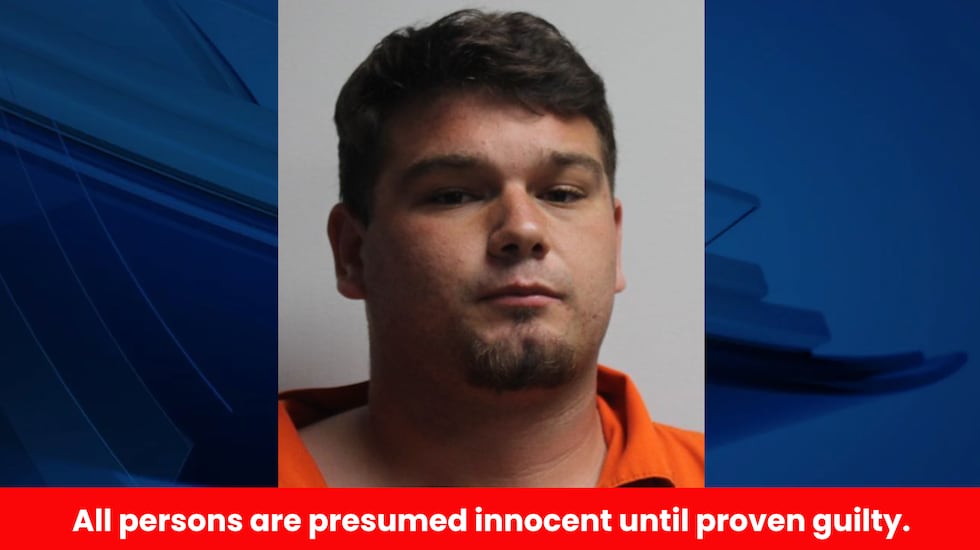 The father, identified as Trent Michael Lindsay, said that the child was sleeping as he was outside and when he returned, he found the child unresponsive. Deputies said there seemed to be inconsistencies in the story. Detectives also responded to the hospital and spoke with the medical staff treating the infant.
Through their investigation, Detectives confirmed the injuries sustained by the child were inconsistent with Lindsay's story. Through their investigation and evidence from medical professionals, it was determined that there was enough probable cause to arrest the father.
Lindsay was arrested for child desertion, cruelty to juveniles and attempted second degree murder. He was transported to the Rapides Parish Detention Center and remains in jail on a $210,000 bond.
Currently, the child remains in critical condition. If anyone has any information in regards to this investigation, they are asked to contact Detective Jacob Hicks at 318-473-6727.
Click here to report a typo. Please provide the title of the article in your email.
Copyright 2023 KALB. All rights reserved.