Vinton couple accused of abusing child, withholding food
Published: Nov. 14, 2023 at 12:06 PM CST
LAKE CHARLES, La. (KPLC) - The Calcasieu Parish Sheriff's Office announced the arrest of a Vinton couple for allegedly abusing a child.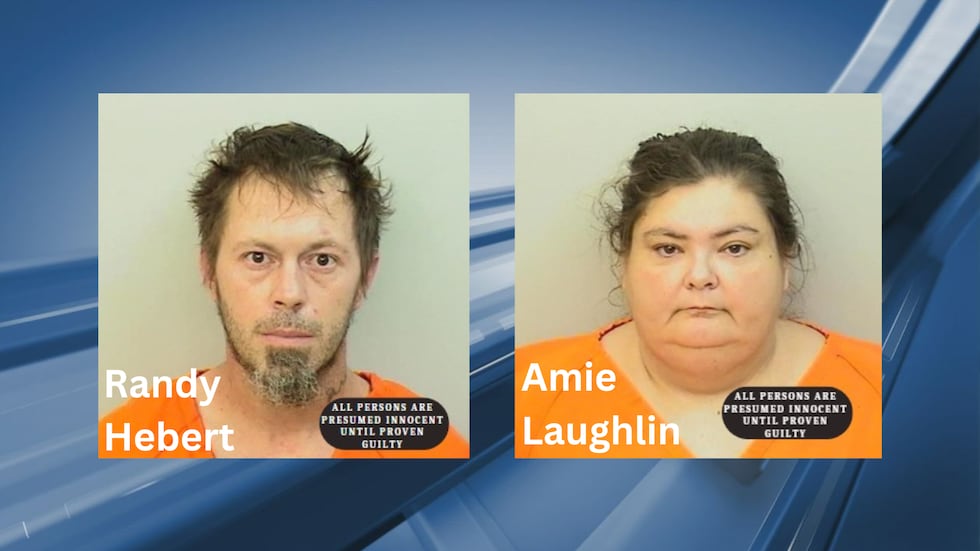 In June 2023, detectives received a complaint in reference to an "ungovernable juvenile," CPSO spokesperson Kayla Vincent said.
After an investigation, detectives learned the juvenile was possibly being abused and neglected by family members of the child, Randy P. Hebert, 41, and Amie J. Laughlin, 39, both of Vinton.
According to the sheriff's office, it was discovered Hebert and Laughlin were physically abusing the child as well as withholding food as punishment. Detectives were also advised that when the victim was fed, it was low-quality food, compared to what the rest of the family would eat.
Hebert confirmed the abuse was taking place with detectives, and both Hebert and Laughlin were arrested and booked into the Calcasieu Correctional Center, facing charges of cruelty to juveniles.
Their bond is set at $175,000 each.
Copyright 2023 KPLC. All rights reserved.