NWS confirms at least 2 EF-1 tornados in Avoyelles Parish on Nov. 20
Published: Nov. 21, 2023 at 2:37 PM CST
|
Updated: Nov. 21, 2023 at 6:27 PM CST
AVOYELLES PARISH, La. (KALB) - The National Weather Service has confirmed that an EF-1 tornado in Cottonport and another in Marksville on Nov. 20 during the severe weather event.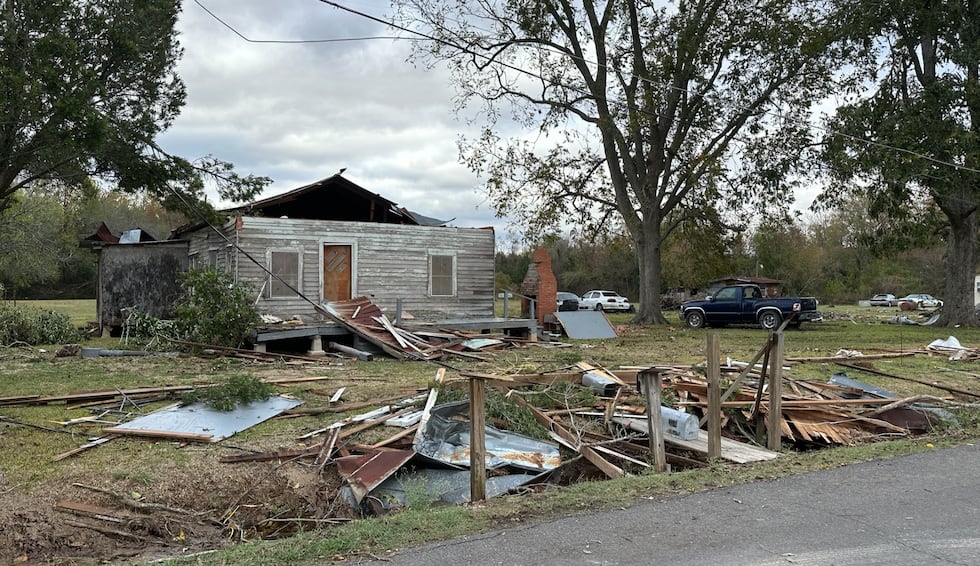 The Cottonport tornado began around 7:20 p.m. near the intersection of Lana Street and Zion Street where houses had substantial roof damage. Multiple tree branches were scattered around twisted sheet metal. The path continued along a northeastern motion over rural lands and crossing Couvillion Street. More tree damage and debris were found in nearby farmland.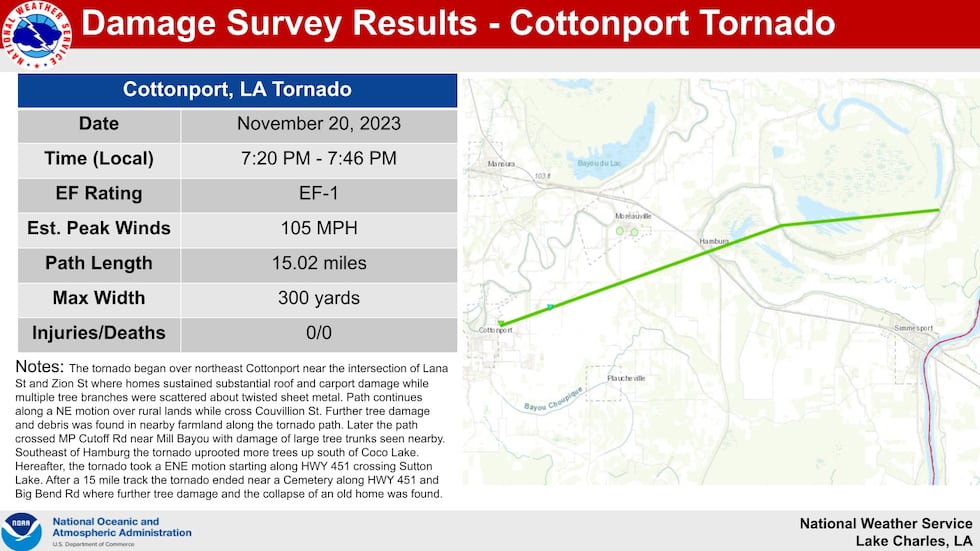 Here's a look at some of the storm damage from the Cottonport tornado:
The tornado path continued onto MP Cutoff Road near Mill Bayou. The tornado uprooted more trees southeast of Hamburg and south of Coco Lake. The path then went east/northeast along Hwy 451, crossing Sutton Lake. The tornado ended at 7:46 p.m. after a 15-mile track near a cemetery along Hwy 451 and Big Bend Road, where further tree damage and a collapse of an old home were found.
This EF-1 tornado reached peak winds of 105 mph. The path width was about 300 yards. No injuries or deaths were reported.
News Channel 5 was told this house seen below was off of the ground while a tornado came through in the Cottonport area: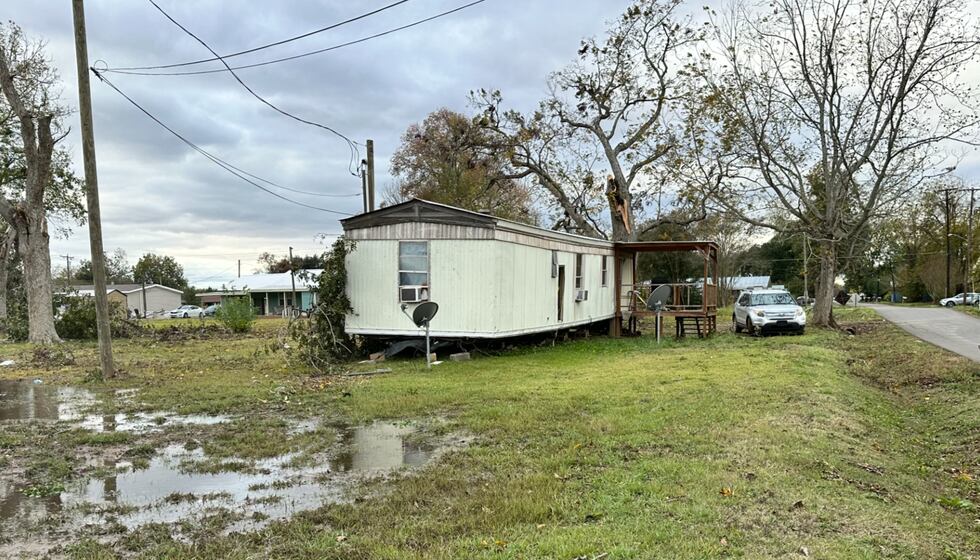 The Marksville tornado started along North Lee Street, just south of the intersection with Tarleton Street, damaging trees, power lines, and roofs. The path continued across HWY 107, where homes sustained damage to roofs from tree branches.
Further east, damage from the tornado also happened near Andrus Street, where an oak tree fell through a small home. The tornado continued over Spring Bayou Golf Course along an east/northeast motion toward rural lands south of Pecan Drive and River Lane. It then continued east across the wildlife refuge, oil fields and the Red River into Concordia Parish. It ended in Shaw before reaching the Mississippi River.
This tornado happened around 6:55 - 7:45 p.m. with peak winds up to 100 mph. The width of the tornado was about 300 yards. No injuries or deaths were reported.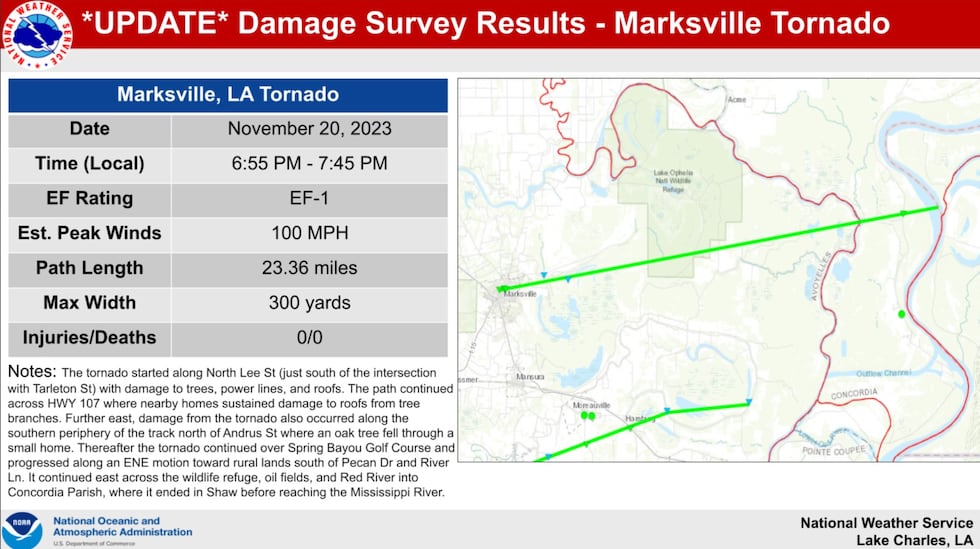 Click here to report a typo. Please provide the title of the article in your email.
Copyright 2023 KALB. All rights reserved.