APSO: Suspect dies after struggle with deputies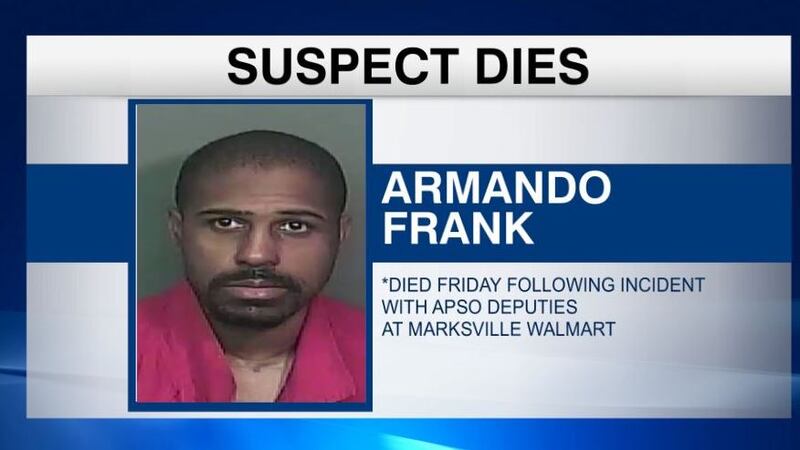 Published: Oct. 20, 2017 at 2:26 PM CDT
A man wanted on several warrants died Friday after a struggle with deputies at the Marksville WalMart.
According to Chief Deputy Steve Martel, deputies spotted Armando Frank, 42, who was wanted on several warrants, sitting on a tractor outside the store. When they attempted to arrest him, Frank resisted and was tasered by the deputies. He continued to resist and was tasered again before deputies took him to the ground.
At that point, they noticed Frank's breath was becoming shallow, so they called for an ambulance. Frank then died at the hospital, Martel said.
APSO said that Frank was arrested multiple times before, and was wanted on several warrants. They said that the arrest was done "by the books." The taser cam video will be reviewed and Frank's body has been sent off for an autopsy.
Martel also said that three deputies were taken to the hospital to be treated for minor injuries that occurred during the struggle.