Akeeley Blade, Jr. sentenced to life in prison for 2016 beating death of Michael Butler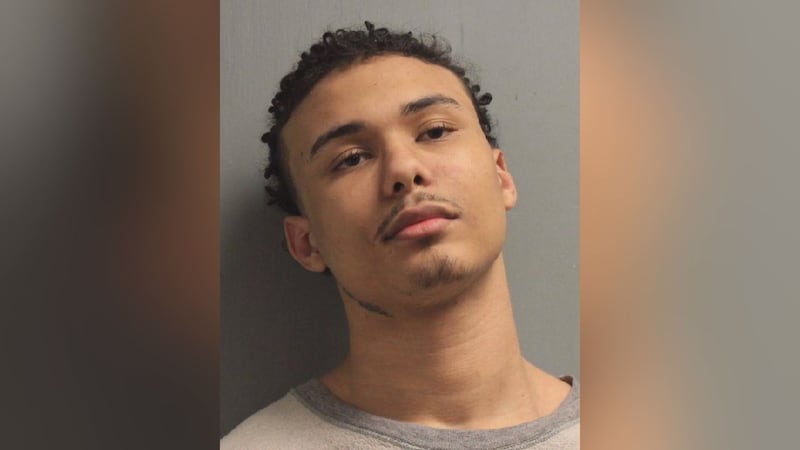 Published: Aug. 26, 2019 at 11:35 AM CDT
Akeeley Blade, Jr., 20 of Alexandria, was sentenced on Monday to life in prison without the benefit of probation or suspension of sentence by Rapides Parish Judge Chris Hazel for the 2016 beating death of Michael Butler at a Motel 6 in Alexandria. Because Blade, Jr. was a juvenile at the time of the crime, he will be eligible for parole after 25 years.
Blade, Jr. was found guilty in Dec. 2017 by a Rapides Parish Jury on charges of first degree murder, conspiracy to commit second degree robbery and second degree robbery.
Judge Hazel also sentenced Blade for the other two charges: 30 years for second degree robbery and 15 years hard labor for conspiracy to commit second degree robbery.
Before the sentencing, Rapides Parish Assistant District Attorney Johnny Giordano withdrew the State's motion to seek life without parole for Blade, saying, "The State does feel that we may fall short with that burden."
In a last attempt to sway Judge Hazel, Brewer reminded Judge Hazel of the fact that Blade was only 17 years old at the time of the murder.
"I don't believe…that there was any intent to plan or stage a homicide," Brewer added.
Blade shortly addressed Butler's family. "I want to apologize for the pain that this has caused on the family," he said.
Crystal Smith, Butler's niece, then addressed the Court.
"We're just ready to put it behind us and move forward," she said "…We ask that justice be served in the right and proper manner.
"The defendant's actions were heinous and cowardly," Judge Hazel said moments before sentencing Blade to prison for life.
As Hazel addressed the crowd, describing the pain and injuries Butler received during his murder, some of Butler's family members became emotional, leaving the courtroom momentarily.
Three other defendants in the case - Camryn Lasyone, Travis Weston and Brooke Daniels - have already been sentenced for their roles.
Blade is also one of three men accused of sexually assaulting a disabled inmate in the Rapides Parish Jail in 2018. He was indicted for two counts of oral sexual battery and two counts of sexual battery. He pleaded "not guilty" to all charges back in May of this year.
A pre-trial date for those charges is set for Nov. 20.