Alexandria native Col. Katrina Lloyd guest speaker at LSUA Black History Month Luncheon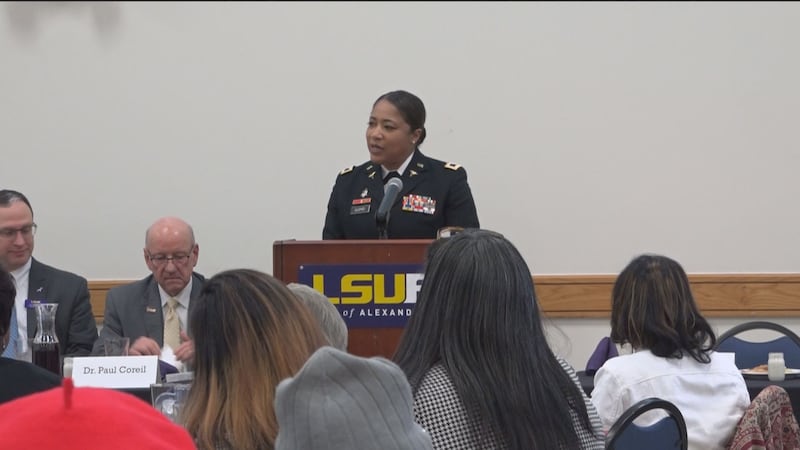 Published: Feb. 20, 2020 at 3:03 PM CST
The LSUA Foundation hosted its annual Black History Month Luncheon on Thursday afternoon.
Every year, a special guest speaker is chosen. This year, Alexandria native Colonel Katrina Lloyd was chosen. She's held many positions during her time in the Louisiana Army National Guard.
Commissioned in 1996 as Second Lieutenant, she has worked hard to work her way to colonel, making her only the second African American woman to earn the rank of colonel in the Louisiana National Guard. She also has bachelor's and master's degrees in nursing.
Col. Lloyd said she worked her way to the top to be able to sit at the table with the "big boys" and have her voice heard.
"You don't have a say when you're younger. You get your orders, and you move forward," said Lloyd. "But to be able to sit there and talk to the folk that are actually making decisions, and you're a part of that decision-making team, you can't ask for anything more when it comes to leadership."
Dr. Haywood Joiner, chair of the Department of Allied Health added, "She's writing the history that our children will read in our future."
Colonel Lloyd spoke about the importance of education and how it affects tolerance, diversity and inclusiveness.
Copyright 2019 KALB. All rights reserved.