Bishop Emeritus Ronald P. Herzog dies at 77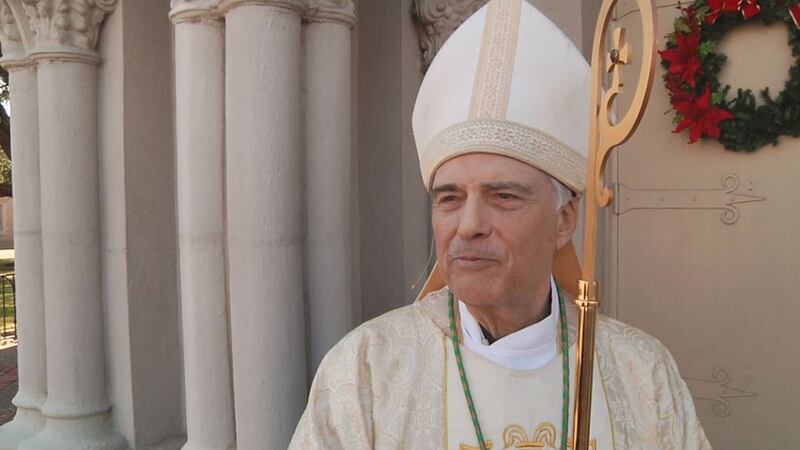 Published: Apr. 12, 2019 at 4:18 PM CDT
The Catholic Diocese of Alexandria has announced that Bishop Emeritus Ronald P. Herzog passed away on Friday at the age of 77 after a brief illness.
A Mass of Christian Burial will be held Monday, April 22 at 11:00 a.m. at St. Francis Xavier Cathedral in Alexandria. Archbishop Gregory M. Aymond will be the Principal Celebrant.
According to the diocese website, Herzog was named the 11th bishop of Alexandria in 2004, and ordained Jan. 5, 2005 by Archbishop Alfred C. Hughes of New Orleans.
In 2016, Pope Francis granted a request from Herzog to retire early. Bishop David Talley was appointed as coadjutor bishop of the Diocese of Alexandria on September 21, 2016, and took possession of the diocese as its 12th bishop upon Herzog's resignation on February 2, 2017. Talley was recently resigned to Memphis.
The diocese is currently under the administration of Archbishop Gregory Aymond of the New Orleans Province as apostolic administrator of the Diocese of Alexandria, until a new bishop is appointed.