Broadcast legend Bob Griffin passes away at 85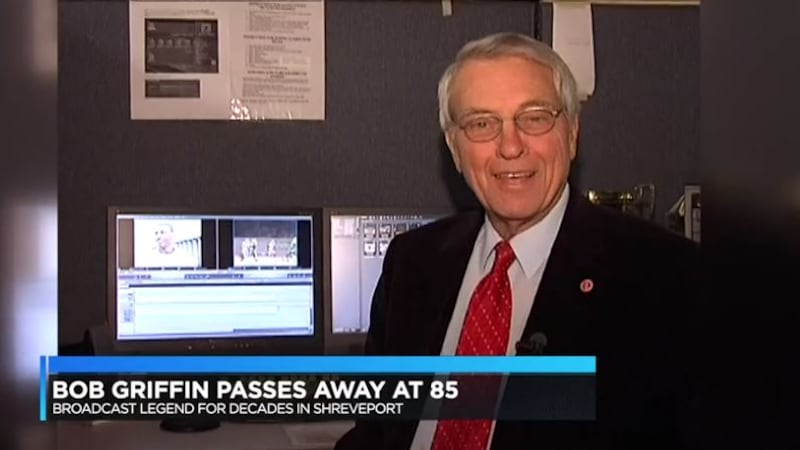 Published: Feb. 4, 2020 at 8:44 AM CST
The Shreveport community has lost a broadcast legend. Bob Griffin passed away Monday, Feb. 3 after battling an illness. He was 85.
Bob joined KSLA shortly after the station went on the air. He spent nearly 50 years in a number of roles including weather caster, sports director and host of Bob and His Buddies.
He continued his career at KTBS. According to his family, he worked until recently.
Bob received recognition on July 28, 2018, during the National Academy of Television Arts & Sciences' Prestigious Gold & Silver Circle Awards in Shreveport.
He leaves behind his wife, two daughters and 10 grandchildren.
Funeral arrangements are pending.
Copyright 2020 KSLA. All rights reserved.