Bunkie family sues Union Pacific after relative dies in ambulance unable to cross train tracks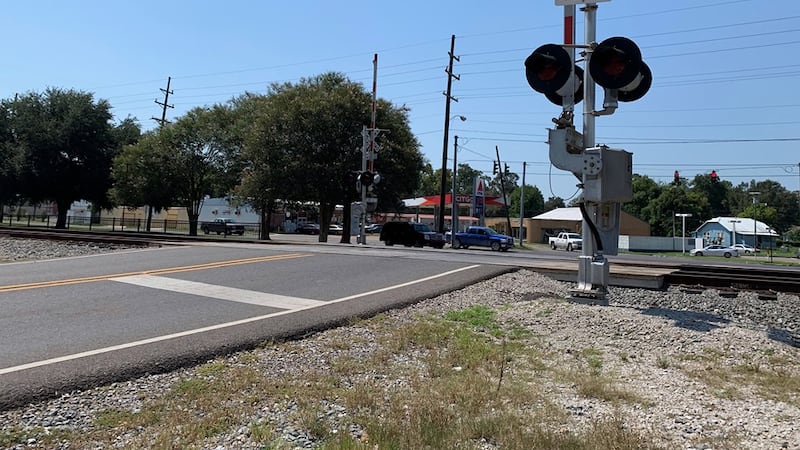 Published: Sep. 5, 2019 at 4:42 PM CDT
The people of Bunkie had issues in the past with railroad crossings being blocked by trains, hindering them from crossing the tracks and getting to where they need to be. Back in June, this issue was more than just an inconvenience for one Bunkie family.
Leo Blalock, 65, of Bunkie, was being rushed to the hospital in an Acadian ambulance on June 27, when the ambulance came to a stop at a railroad track that was blocked by a sitting Union Pacific train. Not only was this crossing blocked, but so was every other crossing in Bunkie.
As a result, Blalock was driven outside of Bunkie city limits to a sugarcane loading site to be airlifted. He didn't make it to the hospital in time and ended up passing away.
Now, the family is filing a wrongful death lawsuit against Union Pacific Railroad Company.
According to the lawsuit, Bunkie Police and Fire Departments contacted Union Pacific during the emergency, asking that the train be moved for the ambulance to cross, but the company refused.
We spoke to Jonathan Gaspard, the family's attorney on the case.
"Common sense tells you that when someone is in an ambulance, they have an emergency," Gaspard said. "Move the train; worry about the rule violation later. We're talking about a man's life. Some of his family members had been contacted and they arrived at the scene at the sugarcane loading site on Hwy. 171, and they were helping to pull their father through the gravel to try to get him to the helicopter for proper medical treatment, so that was the last time. That was their opportunity to say goodbye to their father."
News Channel 5 reached out to Union Pacific and this was their statement:
"Union Pacific is investigating the allegations and working to confirm the timeline. We'd like to express our sympathy to Mr. Blalock's family and friends."
We will have more on this story on Friday.
Copyright 2019 KALB. All rights reserved.