Canadian FM calls on Iran to send flight recorders from downed airliner to Ukraine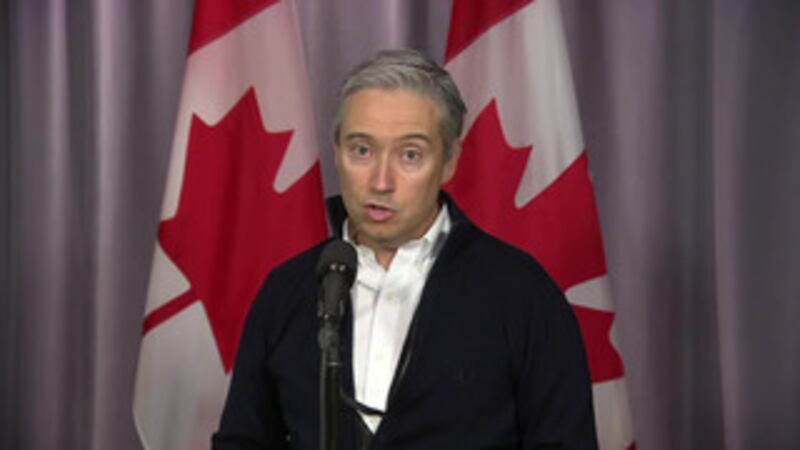 Published: Jan. 20, 2020 at 9:37 PM CST
Canadian officials are calling on Iran to release flight recorders to either Ukraine or France from the deadly plane crash that claimed the lives of 176 people.
Iran said it would send the black boxes from the downed Ukrainian airliner but has yet to deliver on this promise.
Canada's Foreign Minister, Francois Philippe Champagne, says it's time for Iran to step up:
"What I did say to the Iranian foreign minister is that the wish of Canada, the wish of the co-ordination group, is that the black boxes be sent quickly either to Ukraine or to France. I wrote this morning to my Iranian counterpart to stress again the wish of Canada, the wish of the co-ordination group, and I would think the wish of the international community that the black boxes be sent where they should be sent. Whether it's Ukraine, and I know France has offered it's expertise to make sure that we have proper expertise when the black box would be open, and that would be done in a very transparent manner."
The plane was shot down just hours after Iran carried out a missile attack on an Iraqi base housing U.S. troops.
The move was in retaliation for a U.S. drone strike in Baghdad that killed top Iranian commander Qassem Soleimani days earlier.
Copyright 2020 CNN and The Associated Press. All rights reserved.