Couple at the center of Walmart shooting were to head back to court in October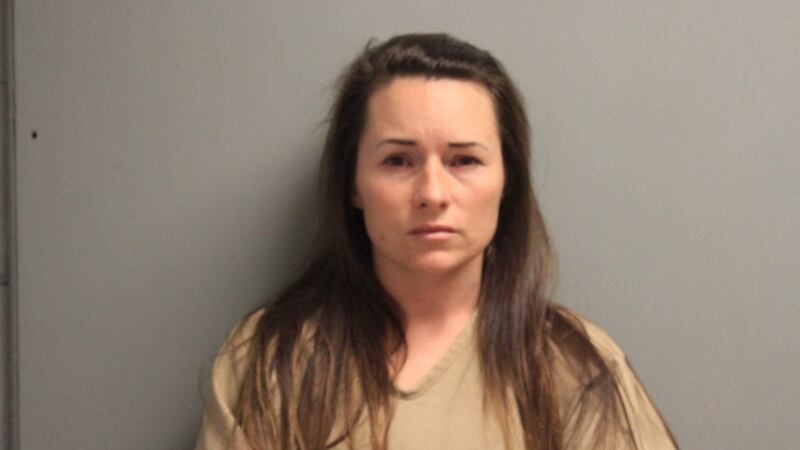 Published: Sep. 10, 2018 at 12:06 PM CDT
The couple involved in a fatal shooting in the parking lot of Walmart on Coliseum Boulevard in Alexandria on Saturday were in the midst of custody proceedings and the victim, Thomas Coutee, Jr. had claimed that his wife, Kayla Coutee (a.k.a Kayla Jean Giles) had been abusive.
Giles shot Coutee once in the chest on Saturday in front of three children, one of which was a daughter they shared together. The children were not injured.
Giles has been charged with second-degree murder. Over the weekend, RPSO's website reflected that bond was set at $500,000, but according to Captain Tommy Carnline with Rapides Parish Sheriff's Office, she is now being held without bond.
Coutee filed for divorce from Giles on June 8, 2018. Coutee was being represented Kenneth Doggett. According to that document, the two had been separated since February 2, 2018. The couple had one child. Coutee had initially sought joint custody. An agreement between the two reached later showed that the couple agreed that Giles would continue to provide health and medical benefits for Coutee and their daughter through CHAMPVA, the Civilian Health and Medical Program of the Department of Veterans Affairs.
On August 20, 2018, Judge Patricia Koch ordered joint custody for the couple. It was ordered that the two would have week to week visitation, but that Giles would have primary custody. But, on August 28, 2018, a motion was filed by Coutee's attorney in reference to the joint custody order that it was "against the law and evidence." That motion claimed that there was a "history of domestic abuse" at the hands of Giles during an August 13 custody hearing. Giles was representing herself in the matter. Coutee wanted Judge Koch to reconsider the custody order.
A protection order had also been filed against Giles on August 23, 2018, but three attempts to serve it were not successful according to records.
According to a report obtained by News Channel 5 filed with the Rapides Parish Sheriff's Office on May 28, 2018, Coutee filed a complaint against Giles alleging that she slapped him while "they were exchanging custody."
The report states that Thomas "went to reach in to give the kids one last hug before work when Kayla slapped him."
According to the report, the two had been arguing about Giles' boyfriend and an alleged drug addiction that boyfriend had and Giles' plan to move away. He declined to press charges and declined to give the deputy Kayla's phone number because he "did not want her to be contacted." A court date to show cause to reconsider the custody arrangement was set for October 8.