Dr. Warren Dale Joubert funeral arrangements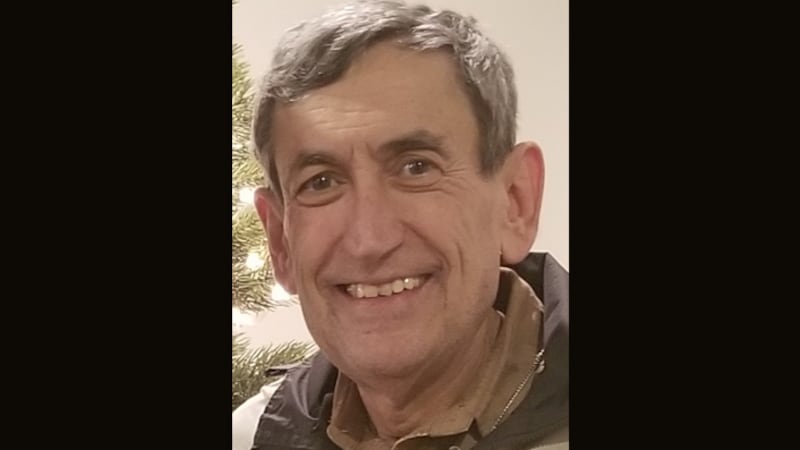 Published: Feb. 7, 2019 at 3:21 PM CST
Dr. Warren Dale Joubert, 63, was born on February 27, 1955, in Ville Platte, and passed away on February 5, 2019, in Alexandria.
Dr. Joubert was raised in Ville Platte and graduated from Evangeline Academy. He went on to complete his undergraduate degree at LSU-E. Dr. Joubert graduated in 1980 from LSU School of Veterinary Medicine. He then moved to Alexandria and joined Turner Animal Clinic.
During his career, he served with several groups. He was a member of the American Veterinarian Medical Association, the Central Louisiana Veterinarian Medical Association (served as secretary), the Cat Fanciers Association, and the CENLA Cat Fanciers Association. Dr. Joubert was the co-owner of the Cat Charm Cattery. He served as the Veterinarian on call for the local dog shows and was named as Louisiana Veterinarian of the Year in 2014. Dr. Joubert dedicated his time to the care of animals, but when he had a chance, he enjoyed catfishing. He will be dearly missed by all who knew him.
He is preceded in death by his father, Richard Joubert; one brother, Stanley Joubert; and his nephew/ Godson, Travis Odom.
Those left to cherish his memory include his wife, Kristine Fletcher Joubert; his mother, Beverly Joubert Manuel; his children from his marriage to Deborah Doucet Joubert, Bridget Joubert Marler, James Joubert (Savannah), Anthony Joubert (Julia), and Heather Joubert; his beloved grandchild, Andrew; and his siblings, Susan Joubert Odom, and Clyde Joubert (Cynthia).
A Mass of Christian Burial will be celebrated for Dr. Warren Dale Joubert, at 10:00 a.m. on Monday, February 11, 2019, at Our Lady of Prompt Succor Catholic Church with Rev. Dan O' Connor officiating. Following Mass, a rosary service will be led by Deacon Ben Soileau at 2:00 p.m. at Our Lady Queen of All Saints Catholic Church in Ville Platte. Interment will follow in Gate of Heaven Cemetery, Ville Platte, under the direction of John Kramer & Son Funeral Home.
Visitation will be held on Sunday, February 10, 2019, from 1:00 p.m. to 4:00 p.m., with a rosary service in the Kramer Chapel at 3:00 p.m. Visitation will resume on Monday from 8:30 a.m. to 9:30 a.m. at the funeral home.
Pallbearers honored to serve are James Joubert, Anthony Joubert, Dr. Robert Craig, Curt LaCroix, Trent Cooper and Mark Smith. Honorary Pallbearers will be Clyde Joubert and Michael Odom.
The family request memorials be made to Boudreaux's Animal Rescue Krewe (BARK) at PO Box 404, Tioga, LA 71417; or to an animal charity of your choice.
To extend online notes of condolence to the Joubert Family, please visit www.KramerFunerals.com.