Educators Rising in Rapides Parish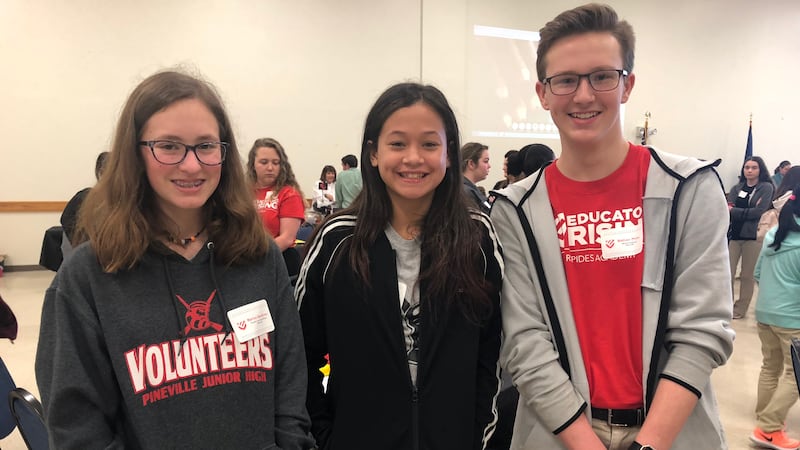 Published: Feb. 14, 2019 at 10:08 PM CST
The LSUA campus was packed with close to 200 Rapides Parish middle and high school students on Thursday. They were there to learn how to fill a vital role in Louisiana's education system.
It was the university's first Educators Rising Conference. The event is held nationwide to guide youth on a path to becoming an accomplished teacher.
Students got to hear from teachers and principals of the year on how to pursue the career path.
LSUA education majors were also on hand to walk students through the curriculum and expectations.
"They are writing lesson plans, they are learning about standards," said LSUA Education Professor Arlene Duos. "Many of the schools are going into elementary schools and working with the elementary students. They do fundraisers, they create bulletin boards for their schools. It's all about teaching."
Students said the speakers gave them options to think about.
"Today has been real fun and great," said Maverick Corbett. "We got to listen to a lot of good speakers and learn all of the fun and difficult challenges that await you if you are a teacher."