Former Senate President, longtime Bunkie doctor, dies at 85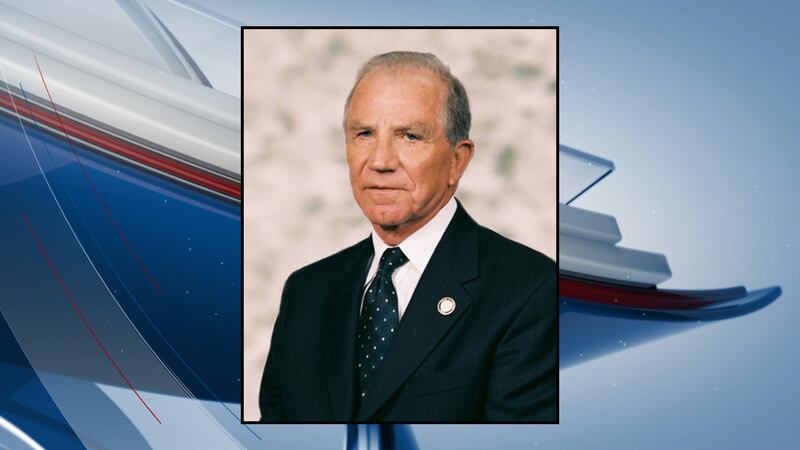 Published: Jun. 19, 2019 at 11:22 AM CDT
Dr. Don Hines, former State Senator, and former Senate President, has died at the age of 85.
Hines was also a longtime doctor in Bunkie, often referred to as "Doc" Hines.
Gov. John Bel Edwards is expected to attend a memorial service for Hines at Hass Auditorium in Bunkie, Thursday at 6 p.m. Visitation will be held Thursday from 3:00 p.m. - 9:00 p.m.
A Christian funeral service will be held Friday at 2:00 p.m. at First Baptist Church of Bunkie with Pastor Mark Robinson officiating. Burial will follow at Pythian Cemetery in Bunkie under the direction of Hixson-Ducote Funeral Home. Visitation will also be held Friday from 10:00 am until 1:45 p.m. at the funeral home.
From 1993 to 2008, he was a member of the Louisiana State Senate for District 28. During his last term in office, from 2004 to 2008, he served as the Senate President under his political ally and friend, Democratic former Governor Kathleen Babineaux Blanco.
"We are deeply saddened to learn of the passing of our friend and colleague, Doc Hines. During his tenure in the Senate, Doc worked tirelessly for the people of Louisiana and was an inspiration to those of us who served with him," said State Senate President John A. Alario, Jr. "He was a champion for the citizens of Louisiana, especially those who needed him the most – children, the elderly, and those living in underserved rural areas. His dedication both as a legislator and a physician made Louisiana a better place. Our thoughts and prayers go out to his family and the Senate shares their loss."
For Hines' full obituary, see the Related Links section of the page.
Copyright 2019 KALB. All rights reserved.