Friends honor victims of fatal Montgomery crash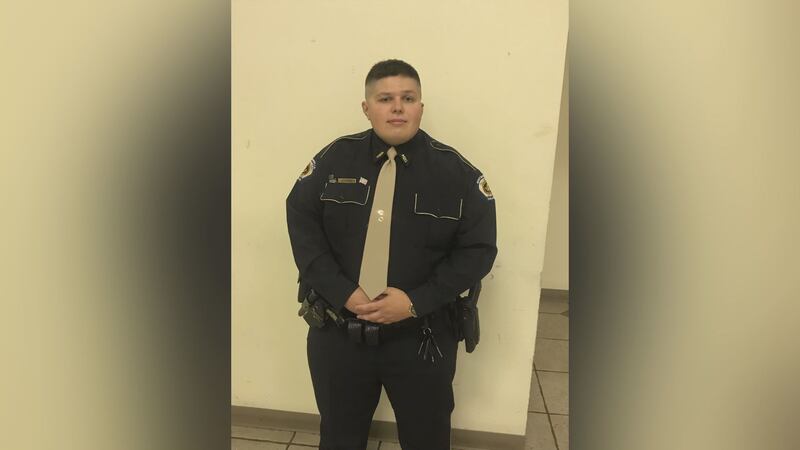 Published: Sep. 8, 2018 at 8:12 PM CDT
On Friday night, a fatal crash in Grant Parish took the lives of Montgomery Police Officer Kirt Ricks, and Montgomery resident Gary Pinder.
On Saturday, we had the chance to sit down with some officers who worked with Ricks, as well as the Mayor of Montgomery who was friends with both gentlemen.
"His heart was most definitely in police force," expressed Mayor Susie Waters. "He loved his job, he loved what he did."
"He actually helped me get the job here," explained Officer Robert Richards. "He spoke with Chief Sapp, and they spoke with the Town, and they got me on. He gave me my first chance at law enforcement."
"We had the opportunity to send him to the Police Academy," said Waters. "He was super excited. He went to the Academy, he passed that, he came back here, and he was doing us an excellent job."
"After he got back from the Academy, we worked a little bit together some more to keep learning," said Richards. "He always strived for the best. Always strived."
"Drank coffee together you know, we became friends," remembered Officer Micah Quartemont. "He was a good person and a good officer, and I'm going to miss him. We're all going to miss him. Law enforcement community is going to miss him."
"Your heart just goes through your stomach, and you think this can't be right," expressed Waters. "You know it's just sad."
"He was such a young guy," added Richards. "Good character, always happy. Always smiling, always had a smile on his face. I was devastated you know, it's always hard to lose a friend, family member, brother in blue. It's tough."
"I didn't even want to believe it," expressed Quartemont. "When I heard it I drove up towards Montgomery. I just couldn't believe it was him."
"Gary Pinder, I've known him forever," said Waters. "He was my friend. Gary always had a smile. He was everybody's friend. He was a very friendly person. My heart breaks for all of his family and friends also."
"Small town or big town, you can gather together as one, as a community," said Richards. "And you can all put effort together towards a cause. It doesn't always have to be about negative things."
"Our town has always come together in any type of tragedies, and has supported each other, and shown their love, and support and prayers," expressed Waters. "So this is what we're going to do in this one."
We didn't get a chance to meet with Montgomery Chief Kerrell Sapp in person, but he did give us this statement about Officer Ricks.
"I believe Officer Ricks' calling was law enforcement. He would often tell me that. He was dedicated and loyal to his duties as an officer and definitely on his way to being a master in it. Advancing and achieving in every duty that was directed to him within our department. I express again, loyal to the end. My deepest sympathy goes out to both families involved; Ricks and Pinder families."